R/€ = 18.1958
R/$ = 17.3753
Au 1772.05 $/oz
Pt 982.50 $/oz
Press Office - Integrated Pump Rental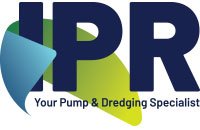 Established in 2015, IPR (previously known as Integrated Pump Rental), is the sole agent in southern Africa for the globally recognised Sykes range of diesel-driven pump sets and can also supply other brands such as Grindex, Godwin and Atlas Copco. IPR services all sectors including mining, construction, wastewater and general industry, with the option of rental or outright purchase. Mobility is also a consideration, and pump sets can be either skid or trailer mounted and coupled to the customer's diesel engine of choice.
Based in Jet Park, Johannesburg, IPR operates an extensive rental fleet of mostly diesel-driven pumps, suitable for virtually any pumping task. This offering includes submersible drainage and dewatering pumps, slurry and sludge pumps, large diesel-driven skid or trailer mounted pumps, dredgers and hydro-mining solutions. This is complemented by generators, pump flotation devices, hoses and a full range of accessories.
What sets IPR's team apart is its technical expertise and experience. This allows accurate assessment of applications facilitating correct matching of pump solutions ensuring optimum performance. Skilled support teams provide 24/7/365 service ensuring reliability and uptime translating into lowest total cost of ownership.
IPR also has full engineering capabilities in-house, allowing it to produce fully customised pump sets and provide any associated infrastructure. The company locally designs and builds reliable, high performance diesel driven pumps engineered specifically to provide the flow required for particular applications. Aspects considered during the process include assessment of operational requirements with materials of construction chosen to deal with specific conditions such as water acidity and abrasiveness.
The IPR team's hands-on approach with close collaboration with customers ensures all application requirements are met, and that the solutions are delivered within the required time frame.
Topic
pqt: 0.22s - ct: 0.59s - 365pq - 2rq