R/€ = 19.5855
R/$ = 18.2236
Au 1999.43 $/oz
Pt 967.61 $/oz
Press Office - HUD Mining Supplies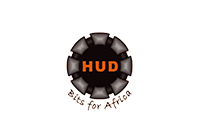 HUD Mining Supplies (Pty) Ltd was founded by David Huddy and started operating in 2005. David is the son of Mike Huddy, the CEO of the Huddy Group up to its sale in 2004, the company which was founded by Mike's father Jack Huddy, in 1944.
This means we have a 65 plus year heritage as a manufacturer in the global diamond drilling industry.
In January 2008, HUD Engineering (Pty) Ltd was established and a new large manufacturing plant was equipped and started up. HUD Engineering manufacturers a wide range of products for HUD Mining, and has continuously grown in size and capacity since inception.
exploration
Topic
pqt: 1.439s - ct: 1.877s - 437pq - 2rq