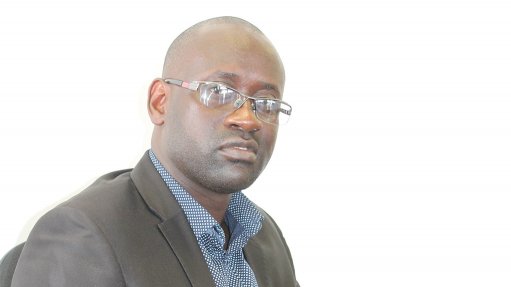 TALENT NG'ANDWE Opportunities for establishing local mining supply chains are very limited because of the limited number of industry players
As copper is a major component in electric vehicles (EVs), the expected boom in the EVs market should significantly increase copper demand, with EV copper consumption expected to increase by 1.7-million tonnes by 2027, according to a report commissioned by the International Copper Association.
Demand for copper is expected to remain high, which is a big incentive for mining companies, says Zambia Chamber of Mines deputy CEO Talent Ng'andwe.
Despite the challenges the industry is facing, it is important that the country takes full advantage of the projected favourable copper prices to grow the mining sector and encourage the establishment of new mines, he states.
The challenges include lower production levels, a lack of investment in mines and policy uncertainty.
"This process will entail a focused effort on attracting substantial levels of investment in exploration and promoting local mining projects. If we expand the current number of players to double digits of major operating assets, this will bring important benefits to the country in terms of socioeconomic growth opportunities and public revenue."
Ng'andwe explains that opportunities for establishing local mining supply chains, whether through manufacturing or business links, are very limited because of the limited number of industry players.
"There is a need to join hands with government to ensure that the sector grows so that we can have more participants and, therefore, more opportunities for the local economy.
"The majority of the major productive copper mines in Zambia are in the evening of their lives. Even when considering new operations, the mining industry generally comprises mature assets that are in decline in productive terms."
Additionally, exploration investment has declined to very low levels, and recent policy uncertainty in the mining fiscal regime has seriously undermined investor confidence, Ng'andwe explains.
He adds that mining companies do not have access to the huge amounts of money needed to deliver expansion plans; it must be raised from investors worldwide.
"Several critical investment decisions have been put on hold, but for the good of the industry, and the Zambian economy, these investments must be urgently encouraged."
The Zambia Chamber of Mines has always argued that the attractiveness of the country's minerals policy environment and taxation regime is vital to providing the assurances that investors require, especially as copper mining is a high-cost business, he comments.
Further, Ng'andwe points out that the instruments used within a taxation regime and the rates at which taxes are set are critical for the industry, as they assist in establishing incentives and disincentives for mining companies, which are important factors in deciding whether, and how much, to invest.
The instruments used within a taxation regime and the rates at which taxes are set also determine how many workers to employ and what ore to extract, which can affect the life span of the mine.
Going forward, policymakers need to realise that a growing mining sector will represent the bulk of the Zambian economy's growth, he adds.
"A dedicated government focus is needed to rebrand Zambia as a credible jurisdiction where mining can be carried out predictably by foreign and local investors."
Ng'andwe says industry experts believe that Zambia "cannot legislate growth by compelling the dwindling pool of mining players to conform to compulsory quotas or protectionist objectives".
The example of Namibia, where the latest removal of non-deductibility has triggered an announcement of four new projects, of which two are very definitive investments of R10-billion, is notable. Information from Namibia Chamber of Mines show that, exploration has been boosted, even in the depressed uranium market.
The experts believe that the key lies in crafting a "delicate balance of policies and legislation that encourages and expands mining alongside other key economic sectors to create a full bouquet of opportunities for local and foreign investors".
Ng'andwe adds that the "pool of investment resources" available globally is fickle and highly sensitive, fluidly shifting to locations where such well-crafted and balanced policies exist.
He notes that civil society groups, such as Publish What You Pay and the Zambia Tax platform, argue that the mining industry has not been able to let the people benefit, despite existing for more than a century including privatisation in 2000. The lack of sustained growth to trickle down the benefits, has somehow contributed to this.
Despite this, Zambia's comparative advantage has always been mining, Ng'andwe states.
He says government should lock in the comparative advantage and reach out to underpin other ongoing efforts such as diversification to manufacturing, agriculture and export-led growth.
"It would be a shame if we let the opportunity that lies before us evaporate as we chase multiple priorities without securing the base of the Zambian economy, namely mining, which will continue to be that base for the foreseeable future," he concludes.