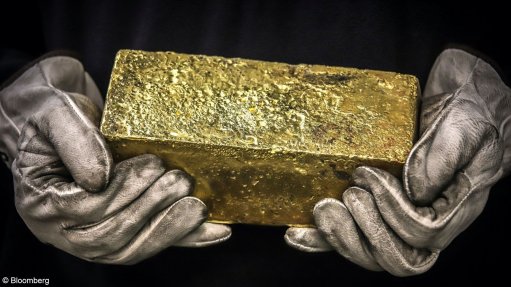 Canadian gold miner Yamana Gold has significantly lowered the capital expenditure (capex) estimate for the expansion of its Jacobina mine, in Brazil, with the project now expected to cost no more than $15-million to $20-million.
This is significantly lower than the original estimate of $57-million that would have been required to increase throughput to 8 500 t/d, the company said on Thursday, explaining that it had opted for a simplified approach of debottlenecking and incremental operational improvements instead of installing an additional ball mill.
Yamana said that trials at Jacobina had demonstrated that the processing plant could consistently achieve daily operating throughput above 8 000 t/d – significantly exceeding the Phase 1 nameplate capacity. The processing plant achieved a monthly average of at least 7 500 t/d in May.
Subject to permit modifications, Jacobina would begin processing at 8 500 t/d by the second half of 2023, increasing gold production to about 230 000 oz/y.
With the Phase 2 expansion now under way with a simpler process at a reduced cost, Yamana said it would pursue the Phase 3 expansion to 10 000 t/d as part of a comprehensive plan.
Engineering for the Phase 3 would advance in parallel with the Phase 2 expansion, with the plant modification originally planned for Phase 2 considered adequate for Phase 3.
The feasibility study for Phase 3 would be completed in 2023 and the project commissioning was slated for 2027.
Further, Yamana reported that an overall haulage optimisation study was under way and that the use of Rail-Veyor technology was a promising solution.
A comprehensive tailings management strategy was also adopted to complement Jacobina's phased expansion. The strategy substitutes surface deposition of tailings with underground tailings disposal as backfill.
QUARTERLY PERFORMANCE
Meanwhile, Yamana on Thursday also reported strong second-quarter results and raised its dividend to $0.12 a share – a 15% increase from the previous level and a cumulative hike of 500% from the second quarter of 2019.
Net free cash flow rose from $60.3-million in the June 2020 quarter, to $96.3-million in the quarter under review. The miner posted adjusted net earnings of $70.7-million, or $0.07 a share.
The Jacobina mine and Canadian Malartic both reported record production, while Minera Florida had a standout quarter and El Penon was said to be ahead of plan for the first half of the year.
The group's second quarter gold production increased from 164 141 oz in 2020, to 217 402 oz in 2021, while silver production fell from two-million ounces to 1.63-million ounces. All-in sustaining costs reduced from $1 125 a gold-equivalent ounce (GEO) to $1 081 a GEO.
The project has a total capital cost estimated at $57-million, of which $35-million pertains to the processing plant, including a 35% contingency, $14-million for underground mining and $8-million for infrastructure.