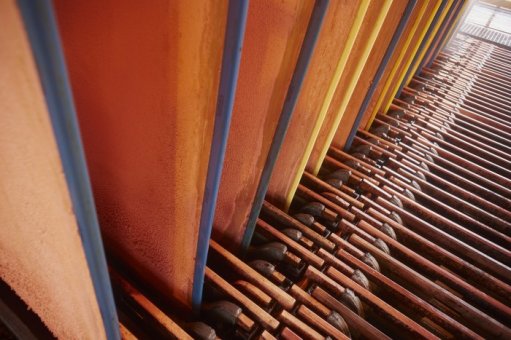 VANCOUVER (miningweekly.com) – The global refined copper balance for the first eleven months of 2017 indicates a deficit of about 195 000 t, some 27% wider than at the same time a year earlier, the latest data from the Lisbon-based International Copper Study Group (ICSG) shows.
The think tank attributed the widening deficit to an almost stagnant growth in world refined copper supplies, adding to a 40 000 t month-on-month widening of the copper supply gap.
World mine output is estimated to have fallen by 2.4% in the first eleven months of 2017 to 18.11-million tonnes of copper, with concentrate production declining by 2% and solvent extraction-electrowinning (SX-EW) declining by 3.5%. The decline in world mine production was mainly owing to a 1.6% decline in production in Chile, the world's biggest copper-producing country, which was negatively affected by the strike at the Escondida mine and lower output from State-run Codelco mines.
Further, reductions in concentrate production in Argentina, Canada and Mongolia of 57%, 15.5% and 15%, respectively, were mainly owing to lower grades in planned mining sequencing at Argentina's Alumbrera mine, which is approaching the end of its economic life. Further, a 14.5% decline in Indonesian concentrate production also impacted on the red metal's performance, as output was constrained by a temporary ban on concentrate exports that started in January and ended in April.
A 12% decline in production in the US, mainly owing to lower ore grades, reduced mining rates, which were also affected by unfavourable weather conditions at the beginning of the year.
World refined copper production is estimated to have slightly increased by 0.5% to 21.4-million tonnes in the first eleven months of 2017, with primary production (electrolytic and electrowinning) declining by around 1.5% and secondary production (from scrap) increasing by 9%.
World apparent refined copper use is estimated to have increased modestly by 0.6% to 21.6-million tonnes, as improved scrap supply constrained world refined copper use growth globally in 2017, the ICSG said.
As of the end of January, copper stocks held at the major metal exchanges such as the LME, Comex and Shanghai Futures Exchange totalled 670.55 t, a 24% increase from stocks held in December at 128.02 t.
The average LME cash price for January was $7 080.30/t, up from the December 2017 average of $6 801.16/t of copper.