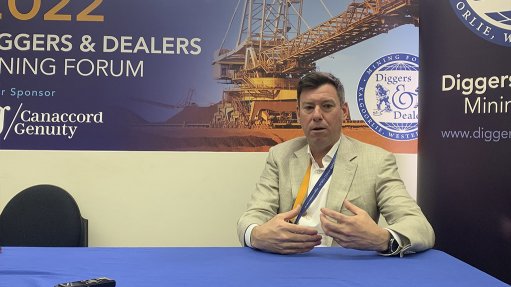 Develop MD Bill Beament
KALGOORLIE (miningweekly.com) – An independent assessment has confirmed the size of the Woodlawn zinc/copper project, in New South Wales.
ASX-listed Develop on Tuesday reported that the independent assessment had estimated a Joint Ore Reserves Committee-compliant resource of 7.3-million tonnes, at 13.2% zinc equivalent, for the project, which is in line with the resource stated when the project was acquired in February.
However, Develop pointed out that the new estimate contained a measured and indicated resource of 4.8-million tonnes, which was higher than the previous estimate.
Develop MD Bill Beament said the resource estimate confirmed that the A$30-million up-front capital paid for Woodlawn was warranted.
"The resource is not only large and high-grade, but it is extremely robust due to the application of mineable shapes during the estimation process," Beament said.
"We believe there is strong potential to mine this mineralisation using paste-fill. The previous owners intended to process the tailings but we will study using them in the paste-fill plant already on site.
"This is a well-established mining method which we believe could unlock substantial value for very little cost."
Beament said the focus was now on growing and upgrading the resource.
"Excavations are well underway in preparation for the underground drilling program next quarter. This will enable us to target extensions of the known mineralised lenses at depth accurately and efficiently.
"We will also be able to test a large number of new and highly promising exploration targets," he said.
Speaking at the Diggers & Dealers conference, Beament focused on Develop's underground services offering, saying the company was only aiming for measured growth with the aim of only inking two to three mining agreements.

Develop in April was awarded a A$400-million mining contract at the Bellevue gold mine, in Western Australia, which will span over four years.
He noted that Develop would be willing to take an equity stake in an asset, in exchange for underground services, saying there was appetite for agreements such as this, given the labour requirements in the market.
"I don't want to be too big. I've got two mines [referring to Woodlawn and the Sulphur Springs asset], and we can partner on one or two. I only want two or three contracts. That's it," said Beament.