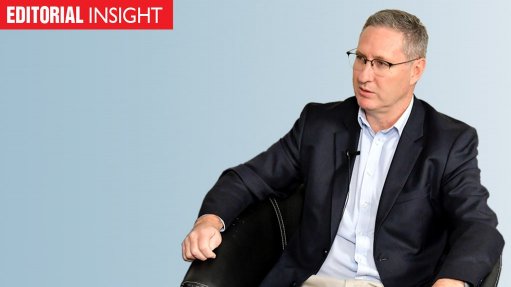 Besides analysis that has been conducted by Eskom in recent months to find solutions to South Africa's intensifying electricity crisis, there are now at least three well-considered public-interest proposals outlining how the scourge of load-shedding can be ended over the coming two years.
The most elaborately researched and modelled proposal in the public domain (Eskom has not yet released details of its models as it continues to consult local and international experts) has been produced by the Meridian Economics team, led by Dr Grové Steyn. However, concrete and constructive proposals have also been made by both Prof Mark Swilling and Clyde Mallinson.
While each proposal has its own particular approach and suite of remedies, there are major areas of convergence.
All three proposed solutions emphasise that the problem is technically solvable in about 24 months, but that load-shedding is poised to become dramatically worse unless urgent and purposeful action is taken.
All three show that the economic and commercial benefits of the large-scale investments needed to end load-shedding far outweigh the costs.
All agree that there are no silver bullets, and that the solution lies, instead, with a series of interventions running in parallel and involving many public and private role-players.
They all agree that relying on a recovery in the energy availability factor (EAF) of Eskom's coal fleet would be extremely risky, as the EAF has been on a steady decline for years and, without new generation, there is simply too little time and space to ensure a maintenance-led recovery.
All three agree that a business-as-usual approach to procurement and project implementation will not facilitate the type of massive investment and construction required to end load- shedding in the timeframe envisaged.
They generally also agree that the solution lies in an accelerated build-out of solar, wind and storage, although Mallinson's plan does front-load the storage component and does not include any new fossil-fuel-based peaking support.
All three agree that solving the problem will require unprecedented coordination by the main public sector actors. Here, Steyn's team argues that The Presidency is best placed to act as the pivot for such coordination, while Swilling believes Eskom should be given the responsibility, and Mallinson would like large metropolitan councils and district municipalities to play a central role in delivering the solutions.
Most importantly, however, all agree (including Eskom) that political will is the real key to ending load-shedding.
Unless there is unprecedented, substantial and consistent political support for the actions that will have to be taken, there is little chance of solving the crisis.
As the Meridian reports puts it: "Implementing these reforms will require political will at a scale that has not yet been demonstrated in dealing with South Africa's power crisis."
In other words, where there's political will, there's a way!