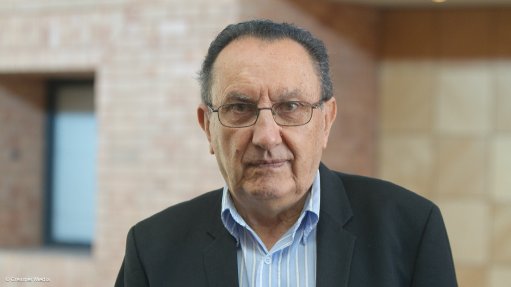 Xavier Prevost
Photo by: Duane Daws
CAPE TOWN (miningweekly.com) – Although the world still needs coal, particularly for power generation, it is an unloved commodity that is facing a myriad of challenges from different forces, says XMP Consulting senior coal analyst Xavier Prevost.
Speaking at IHS Markit's 2017 South African Coal Export Conference, in Cape Town, on Friday, he pointed out that the coal industry's demise had over the past 100 years been incorrectly predicted, with the expectation most recently being that it would be replaced by renewables and other energy sources that are regarded as cleaner.
Prevost said that, despite the industry proving these predictions to be wrong, it would be unwise to believe that coal had weathered the storm and its future was still precarious.
He said a number of commodity analysts agree that, globally, coal use has peaked as major coal users, such as India and China, gradually decrease the amount of coal they consume, replacing it with renewable energies, gas and nuclear.
"Countries are becoming significantly more concerned about greenhouse-gas (GHG) emissions and this is reflected in many countries adopting the United Nations Framework Convention on Climate Change, which will likely impact on the amount of coal they use in future."
Prevost commented that it would be essential for the sector to adopt cleaner, more environment-friendly practices and for power utilities to develop more and implement further the technologies to ensure less GHG were produced during the coal burning process.