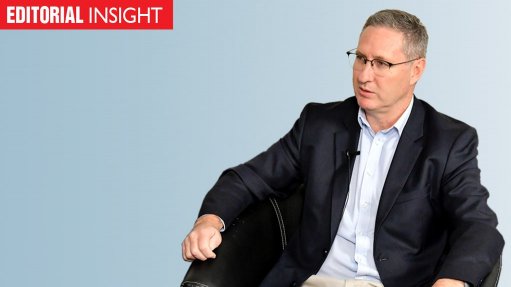 South Africa has experienced yet another terrible year of electricity supply disruption.
Even before the most recent bout of power cuts in October, the Council for Scientific and Industrial Research had indicated that load-shedding during the first half of 2021 was equivalent to more than 70% of that experienced in 2020 – the country's most intensive load-shedding year yet, when 1 798 GWh was shed.
The long-term trend of rising unplanned outages from Eskom's coal fleet has not abated and prospects for recovering the fleet's energy availability factor (EAF) in line with the 70% level outlined in the Integrated Resource Plan (IRP) look as slim as ever. During the first half of 2021, the EAF of the coal fleet slumped to 61.3%.
Together with government's failure to close the immediate 2 000 MW to 3 000 MW supply gap identified in the IRP – a gap that, in reality, is at least 5 000 MW – this means that the immediate threat of load-shedding remains, despite flat demand.
The prospect for some supply-side relief has been somewhat bolstered by the eventual restart of the renewables procurement programme that stalled all the way back in 2015 when Eskom claimed to have returned to surplus. Likewise, by a reform allowing private entities to build, without a licence, up to 100 MW of distributed capacity and sell electricity from such plants to third parties.
For the coming two years at least, however, reliable supply will depend largely on the performance of Eskom's coal stations – a prospect that should fill all of us with a sense of foreboding.
What should worry us even more is that, after more than a decade of crisis, our policies, political economy, electricity industry structure and tariff framework are not yet even nearly geared to solving the predicament and solving it sustainably.
To make matters worse, there is no unified position within the highest levels of government on how to approach solving the problem.
Mineral Resources and Energy Minister Gwede Mantashe's ongoing contradiction of President Cyril Ramaphosa on the future role of coal in the electricity system has left citizens and potential investors scratching their heads.
They are equally confused when a so-called emergency procurement programme to close a widening supply gap is not only burdened by ridiculous technical requirements and bizarre efforts to accommodate, over a 20-year horizon, a fossil-based solution designed to address a short-term crisis, but is also lumped with local-content stipulations that simply ignore the manufacturing lacuna that developed in the wake of a seven-year illegal disruption to the renewables programme.
Then, instead of aligning the IRP fully with shifting technological and financing trends, government adds further to the confusion by persisting with preparations for a relatively small coal programme that is unlikely to ever see the light of day and a nuclear effort that can have no immediate impact on security of supply.
It's surely time for Ramaphosa to knock some heads together!