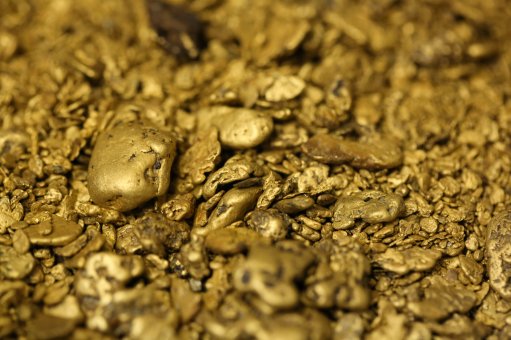 Photo by: Bloomberg
PERTH (miningweekly.com) – The board of ASX-listed Musgrave Minerals on Tuesday urged shareholders not to take any action in relation to an unsolicited and conditional off-market takeover offer from fellow listed Westgold Resources.
Westgold has unveiled plans for an all-scrip off-market offer for Musgrave, under which it would offer one fully paid Westgold share for every 5.37 Musgrave shares held.
The offer implies an equity value of A$177.3-million for Musgrave, or 30c a share, representing a 30.5% premium to Musgrave's five-day volume weighted average share price and a 33% premium to its 30-day volume weighted average share price.
Westgold said in a statement on Tuesday that the offer provided Musgrave shareholders with the opportunity to see their gold assets developed by a well-funded, debt-free and experienced gold miner in a timely and capital-efficient manner.
Musgrave in April released a prefeasibility study (PFS) for its Cue gold project, in Western Australia, estimating gold production of 337 000 oz over the five-year mine life, with the first three years averaging 80 000 oz/y. The study estimated that the project would require a capital investment of A$121-million to develop the 500 000 t/y operation, with the pay-back period estimated at nine months.
"Westgold's view is that Musgrave's plan to construct a new, small processing plant within close trucking distance of two established larger processing plants is ambitious. Their proposed development path costing A$121-million in start-up capital at a PFS level of certainty materially escalates risk to Musgrave shareholders, as it exposes them to all the uncertainties, challenges and dilution associated with project development," said Westgold MD Wayne Bramwell.
"It is a high-risk and inefficient use of their shareholder's capital at a time when securing capital for small-scale, single-asset companies is becoming more difficult and costly. Those risks will escalate and will include approvals, financing, construction, the competition for scarce labour and the myriad of schedule and capital cost blow-outs evident in many recent Western Australian resource project start-ups. There is a faster and lower risk solution available to Musgrave shareholders to see their Cue gold assets developed in a timely manner.
"Westgold is an established, well-funded owner and operator of two processing hubs in the Murchison region. The combination of Musgrave's assets with our regional infrastructure and operating teams will fast track and de-risk the development of Musgrave's Cue gold project and provides Musgrave shareholders immediate exposure to a much larger, established Western Australian gold producer," Bramwell said.
"The Westgold offer provides a logical, capital efficient and fast-track solution that delivers immediate value to both Musgrave and Westgold shareholders and can rapidly enhance production scale and profitability of the combined group."
Musgrave told shareholders that the company had not yet received a bidder's statement, and added that its board was not yet in a position to make a formal recommendation. As such, the company has urged shareholders to hold off on making any decisions in relation to the offer.
Westgold reportedly approached Musgrave on June 1, seeking engagement with regards to a potential takeover bid, and presented the takeover target with a non-binding offer letter and an associated process deed. However, it seemed the confidentiality was compromised as Musgrave's share trading surged on Monday, resulting in a 6.25% price increase.