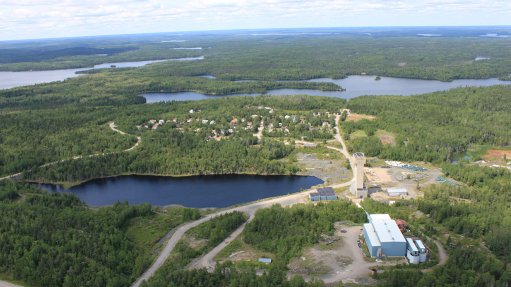 TSX-V-listed West Red Lake Gold Mines, which is buying the Madsen gold mine in Ontario, has appointed Shane Williams as president and CEO, succeeding Tom Meredith, who becomes executive chairperson.
As the COO at Skeena Resources from 2020 to 2023, Williams played a pivotal role in advancing the past-producing Eskay Creek gold mine in British Columbia towards a restart
Before starting at Skeena, Williams held various leadership positions at Eldorado Gold, culminating in his role as senior vice president overseeing Canadian and Greek operations.
"I am thrilled to join West Red Lake Gold as president and CEO to move forward the company's remarkable assets," Williams. "I see a major opportunity here to establish a significant mining company. Our goal is to build the premier growth-focused gold company. We will expand and de-risk the company's assets through comprehensive and modern techniques. Getting Madsen back up and running better than ever is just one part of our vision to create a world-class company and I will bring all of my energy to the role."
Further, West Red Lake announced the appointment of Duncan Middlemiss as independent director, following the resignation of Ryan Weymark, who will continue supporting the company in an advisory role.
Middlemiss, a professional engineer, brings a wealth of experience in Canada's gold mining sector to the position. He previously served as the CEO of Wesdome Gold Mines and St. Andrew Goldfields.
West Red Lake is buying the Madsen mine, which its former owner referred to as the PureGold mine. The operation was placed on care and maintenance in October last year, after Pure Gold Mining failed to secure additional funds to keep the mine operational. The company filed for creditor protection a couple of days later.