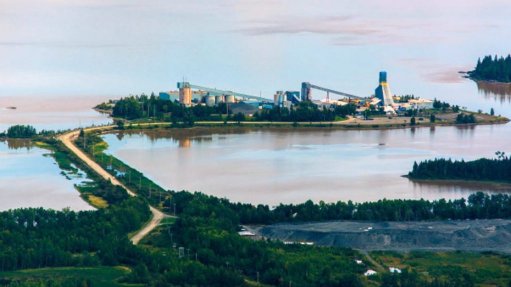 The Kiena Complex
Underground activities and surface exploration work at the Kiena mine, in Val d'Or, have been temporarily suspended, owing to the forest fires that are burning in Quebec.
Chairperson and interim CEO Warwick Morley-Jepson said on Thursday that although there were no fires within at least a 50 km radius at Kiena, the wind direction had changed and the plumes of smoke generated by the fires pose a potential threat to the well-being of staff on site.
"A proactive decision has been made to temporarily suspend underground operations, which will be evaluated on a shift-by-shift basis," he reported.
Morley-Jepson noted that some essential surface activities, such as operation of the mill, shaft maintenance and the placement of paste fill underground, could continue safely and that production was not expected to be materially affected.
No infrastructure or power supply systems at either of Wesdome's operations have been affected.
The Eagle mine, in Ontario, is running as normal with the closest fire more than 100 km away and there is no threat of smoke in the area at this time.