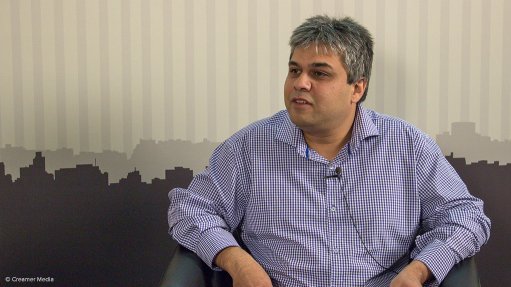 Wescoal CEO Waheed Sulaiman
Photo by: Christo Greyling
JSE-listed coal miner, trader and supplier, Wescoal has achieved solid results for the six months ended September 30, with headline earnings a share up 16% year-on-year, at 23.5c.
Revenue increased by 28% year-on-year to R2.1-billion, while cash generation increased by 41% to R291-million, which helped to reduce the group's gearing to a conservative ratio of 18%, compared with 32% in the first half of the prior financial year.
Operating expenses were 21% lower year-on-year, at R104-million, as a result of synergies realised from efficiencies and the successful integration of Keaton Energy.
Gross profit increased by 3% to R276-million, as a result of the consistent strong operational performance of the mining and trading divisions.
Total comprehensive income increased by 23% to 108-million (HY18: 88-million).
The improvements were achieved despite challenging market conditions such as rand volatility, a technical recession and policy uncertainty.
The performance was the result of the company focusing on operational efficiency, managing its costs and taking advantage of opportunities that arose, both in the market, and in divestments of noncore assets, Wescoal CEO Waheed Sulaiman told Mining Weekly Online on Tuesday.