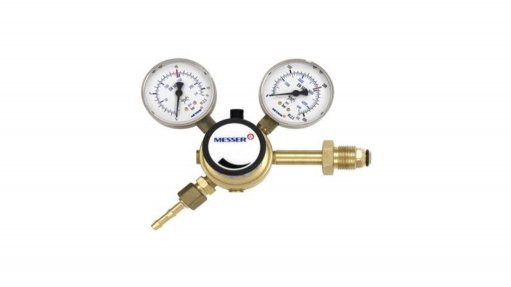 BREAK THROUGH First Cut aims to become one of the major suppliers of quality welding and oxy-fuel products to the South African mining market
With its extensive experience in the welding industry, cutting tool solutions provider First Cut states that it has "only just begun to scratch the surface" in building a customer base in the mining industry.
"We have assembled a team of individuals with experience in sales, training and product development in the welding and oxy-fuel sectors. This team, together with Oxyfuel division of Messer Germany, aims to become one of the major suppliers of quality welding and oxy-fuel products to the South African market in the next five years," says First Cut new business development manager Wayne Labuschagne.
He states that, while the mining industry has traditionally been monopolised by a few well-established suppliers, First Cut and Messer have formed strategic partnerships and alliances with major suppliers to the crushing and screening sectors in the industry.
The company has engaged with several mining engineers and boilermakers to design and develop a range of products that are suited to the requirements and specifications of the local industry.
"New offerings, such as our mining kits, are already available for all surface operations. This kit consists of fully integrated oxy-fuel outfits with all the required accessories. Additionally, this kit has the newly designed, lockable, robust box on wheels making the box mobile and easy to manoeuvre," explains First Cut application development manager Hennie van Rhyn.
Other mining boxes are currently in the design stage that will cater for gas hoses of various lengths, he adds.
"Demand from the mining industry for the Messer welding equipment, specifically in the crushing, screening and milling industry, occurs during shutdown periods, where welding products are in demand for maintenance reasons.
"While there hasn't really been an increase in customers from the mining industry, First Cut and Messer will make a great effort to supply our products to the mining industry," he concludes.