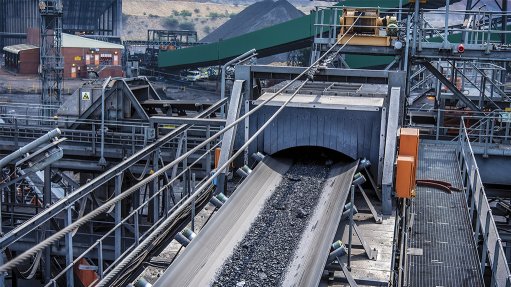 Chute systems have an enormous impact on production and profitability. Our world-renowned Weba Chute Systems are used for bulk materials transfer in the industrial and mining sectors. We are the leading manufacturer of bespoke transfer chute systems. Leveraging our extensive experi- ence and the latest technology we engineer and produce quality transfer systems that can accom- modate coarse, dry, slightly wet or sticky materials.
We adopt a streamlined and scientific approach to the dynamics of bulk materials handling at trans- fer points. Customisation at the design phase allows end-users to fully appreciate these benefits which include reduced maintenance requirements, improved transfer conditions, longer conveyor belt life and higher throughput.
Our systems are designed using the principle of conveyed material impacting on surfaces that already contain material and are configured to con- trol the direction, flow and velocity of the calcu- lated volume and type of material processed. Each solution we deliver is uniquely tailored to each cli- ent's specific application requirements, taking fac- tors such as belt width, belt speed, material sizes, shape and throughput into account.
Performance guarantees, set in accordance with operational and applications parameters, are provided with all Weba Chute Systems ensuring a fit-for-purpose transfer point solution for each application. Our solutions enhance productivity and reduce unscheduled downtime.
Sound engineering principles and use of sophis- ticated software during the design stage are fol- lowed by quality manufacture at our South African manufacturing facility which is ISO 9001:2015 accredited.
We have offices and representation in South Africa, Africa, Australasia, Russia, North America, South America and Europe with skilled, competent people on hand who are dedicated to providing fit-for-purpose transfer chute solutions globally.
With more than 4500 chutes installed world- wide, our customers know that a genuine cus- tom engineered Weba transfer chute system is the difference.