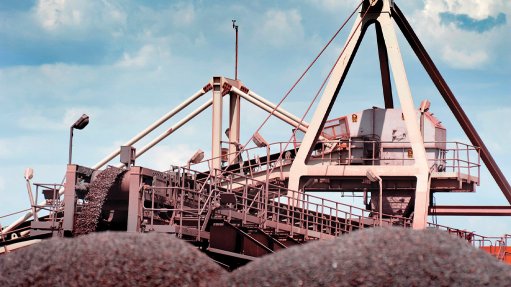 Effective transfer of materials in chutes is a pressing issue for all mines. With the spotlight firmly on increasing productivity through more effective discharge of materials, coupled with minimising downtime and maintenance, solutions are critical to sustainability.
With over 4 000 transfer chute installations throughout the world handling a variety of materials, Weba Chute Systems has established offices in South Africa, Australia, the US and South America. It provides customised transfer chute solutions globally, delivering products to Europe, Asia, Australia, South Africa, the US and South America.
Weba Chute Systems has been producing custom engineered material transfer solutions for the mining sector for over 50 years.
Its systems are designed using the principle of conveyed material impacting on surfaces already containing material. The systems are configured to control the direction, ow and velocity of the calculated volume and type of material processed.
Transfer chutes and systems are engineered for each specific customer application, taking into account factors such as belt width, belt speed, material size, shape and throughput.
Weba Chute Systems adopts a streamlined and scientific approach to the dynamics of bulk materials handling at transfer points and can provide the industry with a multitude of benefits. Customisation at the design phase allows mines to fully reap these benefits, which include reduced maintenance requirements, improved transfer conditions, longer conveyor belt life and higher throughputs.
Sound engineering principles and the use of sophisticated software during the design stage is followed by quality manufacture at Weba Chute Systems' South African manufacturing facility which is ISO 9001:2015 accredited.
Performance guarantees, set in accordance with operational and applications parameters, are provided with all Weba Chute Systems ensuring the provision of a fit-for-purpose transfer point solution for each application. Through its extensive applications knowledge and experience, Weba Chute Systems is well positioned to create effective material transfer solutions, irrespective of the continent or commodity.