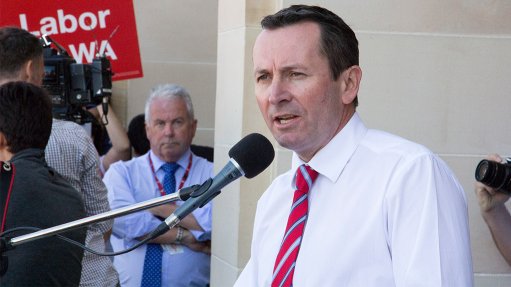 PERTH (miningweekly.com) – The Western Australian government has granted Canadian miner Rosslyn Hill Mining environmental approvals for a 400 ha expansion of its Paroo Station lead mine, near Wiluna.
The state government said on Tuesday that the expanded mine site would enable Rosslyn Hill to operate a hydrometallurgical facility on-site to process lead concentrate, using innovative world-first technology to transform lead concentrate into lead ingots.
"It's a credit to Western Australia that this brand new technology will be used in our state for the first time," said Premier Mark McGowan.
"The expansion of Paroo Station lead mine operations will mean more job opportunities for Western Australians living in the regions, with hundreds of jobs expected to be created during and after construction."
The expanded operation is expected to create up to 300 jobs during the construction phase and up to 250 ongoing jobs once operations begin.
In a first of its kind technology, methanesulphonic acid will be used to leach the lead from concentrate and recover lead metal using conventional electro-winning equipment and melting to create lead bars, known as ingots.
It will be the first time a chemical process will be used on-site to produce metal ingots rather than a traditional smelting process.
About 70 000 t/y of lead metal is expected to be processed through Rosslyn Hill's operations.
Lead ingots avoid the need to handle and transport concentrate and eliminate the risk of accidental spillage when transported. The new process is expected to create a safer environmental outcome than historic lead processes.
"Lead continues to play an important role in the renewable energy and electric car industries, so using new and safer technologies to source and refine lead will create more opportunities for its use in future projects," McGowan said.
"Further expansion and growth in the battery materials value chain strengthens Western Australia's position as a global leader in lithium and energy materials and supports this government's focus in boosting the state's economy and creating jobs."
The Western Australia Environmental Protection Authority in August backed Rosslyn Hill's plans to restart mining at Paroo station, and to expand the current mining operations.
The mine was placed on care and maintenance in January 2015, amid difficult market conditions.