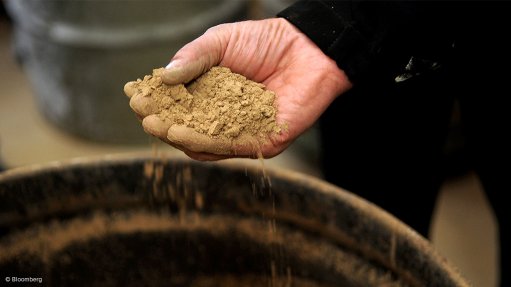 PERTH (miningweekly.com) – Junior Vital Metals has produced its first rare earth product at its Nechalancho project, in Canada.
Mining operations started in May, and blasting activities were accelerated in June after wet weather delays.
Commissioning of the ore sorter was also completed during June, and ore was crushed at Nechalancho at the end of June.
"Our crews worked hard on site through June to accelerate mining activities, complete the installation of crushing and ore sorting equipment and commence commissioning," said Vital MD Geoff Atkins.
"Mining activities are over 30% complete with waste material removed from the pit to enable the first blast of ore on June 28, and we are now stockpiling ore for the crusher.
"We will continue to ramp up crushing and ore sorting with full production rates expected to be achieved in July. Beneficiated material will be stockpiled for transport to our extraction plant in Saskatoon," Atkins said.
Vital aims to produce a minimum of 5 000 t of contained rare earth oxide by 2025 at the Nechalancho project, and has signed an offtake agreement with REEtec for Stage 1 production for the supply of 1 000 t/y for an initial five-year period.