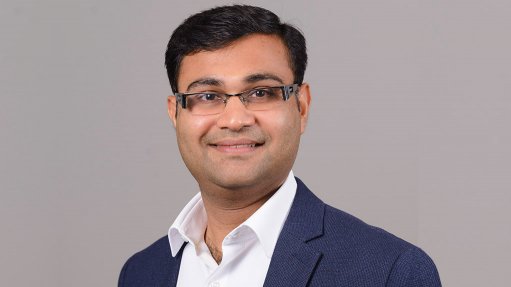 Vedanta Zinc International executive director and CFO Pushpender Singla.
JOHANNESBURG (miningweekly.com) – The Cabinet-approved Namakwa Special Economic Zone (SEZ) in the Northern Cape, which is currently undergoing public comment, will be anchored by Indian zinc mining and processing company Vedanta Zinc International.
"We're extremely excited to partner with the South African government and to be part of the Presidential investment drive," Vedanta Zinc International executive director and CFO Pushpender Singla stated in a release to Mining Weekly.
"The SEZ will further enable our business-with-purpose model to unlock new community projects that will lead to better education, health, skills development programmes, infrastructural development, SMME opportunities and development, and job creation in the Khâi-Ma municipal area, Namakwa District, Northern Cape and South Africa at large," Singla added.
President Cyril Ramaphosa in February 2019 inaugurated the Gamsberg openpit and concentrator and the 1 000-employee-plus company is now committed to its next phase of growth with the approval and announcement of R7-billion into a Gamsberg second phase expansion project in March 2022, ground-breaking for which was led by Northern Cape Premier Dr Zamani Saul in August last year.
The SEZ is expected to attract various investment commitments, of which R16-billion will be from Vedanta in its Gamsberg zinc mine and proposed Gamsberg zinc smelter, subject to the infrastructure development and incentives framework by the South African government.
The establishment of the Namakwa SEZ in Vedanta's mine complex is expected to stimulate the emergence of the region's secondary industries, downstream beneficiation, and economic development, within the Khâi-Ma municipal area, Namakwa district and the Northern Cape province as a whole.
Vedanta Zinc International's South African Mountain Complex takes in Black Mountain Mining's underground Deeps and Swartberg, plus the surface Gamsberg operation, and its Namibian assets include Skorpion Zinc opencast mine and refining operations. Zinc in concentrate, with lead, copper and silver as by-products, are the outputs.