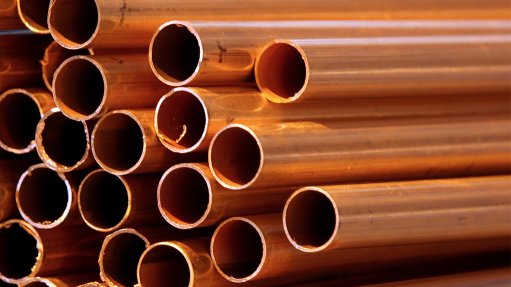 COPPER PRODUCTION Konkola Copper Mines is one of Africa's largest integrated copper producers and has mining operations in Chingola, Chililabombe, Kitwe and Nampundwe, in Zambia
Employees of natural resources company Vedanta Resources subsidiary copper mining and smelting company Konkola Copper Mines (KCM) should feel secure and understand that the company cares for them as it rolls out its 'Path to Growth' to boost copper production, states Vedanta Resources chairperson Anil Agarwal.
KCM is one of Africa's largest integrated copper producers and has mining operations in Chingola, Chililabombe, Kitwe and Nampundwe, in Zambia.
The global diversified minerals and resources giant would explore ways to introduce a stock option plan to empower employees once KCM hits the right production levels, Agarwal said at a Town Hall meeting in Chingola, in Zambia, last month.
"I have said that our people should not spend their salaries on buying a house. I am looking at a stock option if we do things right, make our production good, keep our environment good and our governance good. Our community social investment will be better than others."
He told employees that he had assured government about Vedanta's commitment to continue mining in Zambia for the next 50 years, and reiterated the assurance to employees too.
He further commented that KCM had the potential to be "the best company in terms of copper production in Zambia", adding that KCM is a large asset with significant potential.
"I have spoken with management to come up with projects where each employee can participate fully and contribute positively to the company's record of achievement," he noted.
He stated that Vedanta was continually looking for opportunities to contribute positively to growth and transformation of the Copperbelt and would continue to develop young talent and invest in communities through KCM's expansive corporate social responsibility programmes anchored in education, health, poverty alleviation programmes and sport.

Investment
Agarwal, speaking on the sidelines of the Zambia-India Business Forum last month, said Vedanta was fully committed to supporting KCM's plans to increase production to 400 000 t/y in the next few years; this growth will be driven by the injection of $700- million in funding into KCM, following Vedanta's previous injection of $300-million.
He said KCM will construct a new cobalt refinery, a coal-fired power plant and a training school for upskilling local talent.
"I was eager to come to Zambia almost 15 years ago at a time when KCM was facing a lot of challenges. We have now created a strong position for KCM after investing over $3-billion. Last year, I pledged to invest an extra $1-billion. We are targeting strong growth for KCM in the years ahead," he commented.

Additionally, he enthused that Zambia remains one of Africa's preferred investment destinations and that further improvements to the investment climate, stability in the tax regime and affordable power would attract more foreign direct investment (FDI) to the country. Zambia has an excellent pool of talent, which Vedanta and KCM will continue to nurture, he added.
"Our desire is to have a win-win situation. The government must be happy, the Zambian public must be happy and our communities must flourish. We will maintain a continued focus on safety and the environment to realise this. We need to be patient, and we would ask our labour unions to be patient too. We plan to redeploy all the money we make to ensure the growth of KCM," he said.
Agarwal, who spoke on a range of mining issues, touted South Africa as another attractive destination for FDI, in view of President Cyril Ramaphosa's business friendly disposition, and he pointed to diversified miner Anglo American's commitment to remain in South Africa as a positive turnaround.
"Anglo is very much a part of South Africa and they should be proud to remain in South Africa. I am happy that they have changed their mind about selling all their assets in South Africa. All this, I am sure, is because investor confidence has picked up in the wake of President Ramaphosa's election," he said.