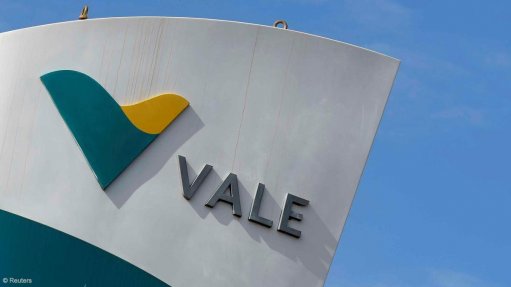 SAO PAULO – Brazil's Vale will pay 40.2-billion real ($7.6-billion) in first-half dividends, its largest payout since the miner's 2019 dam collapse which killed almost 300 people.
Vale said in a securities filing released late on Thursday that its board had approved the distribution of 8.11 reais ($1.54) per share as dividends for the first-half 2021, which would be paid on September 30.
It said the payment referred to the anticipation of profit related to the 2021 fiscal year, adding that dividends per share may vary slightly due to its share buy-back program and potential changes in the number of outstanding shares.
In a note to clients, XP analysts said the payout was above expectations and meant a 9.2% dividend yield. XP estimates Vale will pay $13.8-billion in dividends relative to 2021 earnings and rated the stock as buy.
The miner added that its board had also approved the cancellation of 152 016 372 common shares acquired in previous buy-back programs and held in treasury.