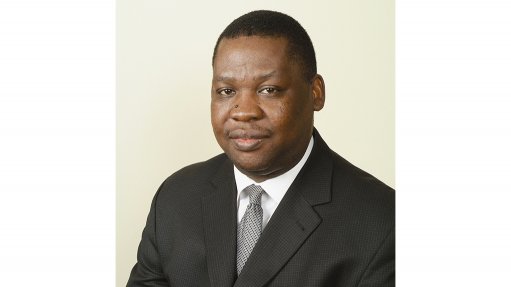 NIKS LESUFI Unions are critical in getting employees to accept vaccinations
Having administered the vaccine to over 200 000 people to date in the mining industry, mining industry employers' organisation Minerals Council South Africa is confident that the industry will meet its vaccination targets.
The achievement is encouraging for the sector having encouraged mass vaccination and the combating of vaccine hesitancy.
The council has set a goal of 80% of mining employees having received their first vaccination by the end of October and 80% to be fully vaccinated by mid-December.
"It's quite heartening to see that, in mining, there's been great progress because you need to break the back of vaccine hesitancy," explains Minerals Council health head Dr Thuthula Balfour.
She notes that many people initially adopted a "wait-and-see" approach and felt comfortable taking the vaccine only after seeing how people they knew and trusted dealt with possible side-effects. Once these fears were allayed, they were open to taking the vaccine.
The Minerals Council holds regular meetings – during which companies share how they overcome vaccine hesitancy – to continue finding ways of encouraging vaccinations and deal with the problems that companies face in this regard.
It has joined government's Vuma Vaccination Weekend campaign earlier this month and is also running an extended campaign in collaboration with trade unions to encourage vaccinations.
"Unions are critical in getting employees to accept vaccination. They are the leaders in the workplace because sometimes employers are viewed with a bit of doubt. Union leaders are well placed to encourage members to vaccinate," says Minerals Council health and environment senior executive Niks Lesufi.
Leadership at the mines is also critical in encouraging vaccination, as CEOs and other executives can instill good faith among employees about the vaccinations.
Further, the Minerals Council has produced good practice guides for its members.
The guides cover the various aspects that companies need to contend with regarding vaccination sites, including steps on how to set up as a vaccination site and measures to successfully increase vaccine output.
Guides dealing with vaccine hesitancy were also distributed among companies outside the mining industry.
Beyond the Perimeter
Companies are also working towards including and supporting the vaccination of so-called perimeter mining communities and have taken a different approach to vaccinating them.
Most mining companies have set an employee vaccination target, after which the focus will shift to the communities. It is often a balancing act because they need to reach the industry targets while providing support for communities, explains Balfour.
To accommodate community members, many companies have opened their vaccination sites to communities during times when employees are on shift or during certain periods or days.
However, companies have faced challenges, such as accurately forecasting the number of vaccines required daily for communities.
Companies can order vaccine stock according to the number of staff, but it is difficult to gauge such stock for community members and the dependents of employees.
Companies do not know who will come to their site as opposed to other public or private vaccine sites. Planning is, therefore, much more complex when serving communities.
Some companies were also hesitant to directly serve communities because they were uncertain about the legal implications of vaccinating community members who subsequently had a bad reaction.
"Companies have since sorted out those legalities, and are well covered," comments Lesufi.
Access to the vaccination site has also proven to be a challenge, specifically if the site is inside the security perimeter of a mine. Sites outside the mine gates are more accessible to communities but can present different challenges such as security.
For these reasons, it is beneficial to companies to collaborate with provincial departments of health, says Lesufi.
Companies can find out how the departments work in their region and plan a way forward with the departments.
Collaboration enables companies to support community vaccinations while avoiding the difficulties associated with directly providing vaccinations for community members.
In some instances, Department of Health employees vaccinated mine employees on site if the mine's vaccination site was not ready. Companies, in turn, assisted the department by, for example, serving as a vaccination site or providing resources, such as transport, laptops, chairs, gazebos and other materials, to enable the department to reach more people.
Some companies have chosen to operate outreach or mobile sites. The companies have a primary vaccination site for employees, while the outreach, or mobile, sites serve the communities.
Regardless of how companies approach a community vaccination programme, their involvement is critical in boosting government's drive for vaccinations, states Balfour.
Mine vaccination sites can often be more accessible for communities in outlying areas, compared with the locations of government clinics or other sites.
"It is a very strong, powerful message if a company is seen as caring for its employees and the surrounding communities," concludes Balfour.