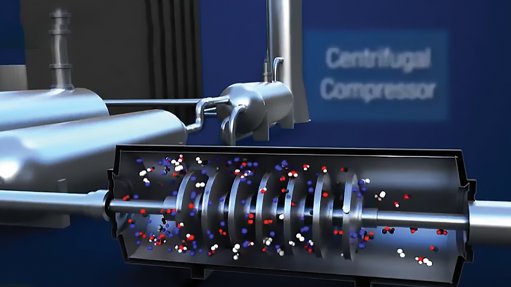 Global renewable energy company SG H2 Energy, part of the Solena Group, is ramping up the "green" factor in the production of greener than green hydrogen by using the biogenic fraction of municipal solid waste as a renewable feedstock. The process uses a plasma-enhanced thermal catalytic conversion process optimised with oxygen enriched gas.
Not only is the company's gasification of waste into hydrogen "greener" than other alternatives it is also more cost effective. It is a game-changing technology company that will help to de-carbonise the world!
While electrolytic hydrogen is considered the preferred path for producing green hydrogen, when using renewable energy, such as solar and wind, it is still expensive.
It's an intermittent process requiring a high energy load of 62 kWh to produce 1 kg of hydrogen, at a cost of $12/kg.
Comparatively, the production cost benchmark of SG H2 Energy's green hydrogen is less than $2/kg, which is five to six times cheaper than other green hydrogen, thus offering strong economies of scale for the entire green hydrogen value chain.
SG H2 Lancaster, a wholly owned subsidiary of SG H2 Energy Global, has acquired the rights to develop the Upcycling Waste to Green Hydrogen (UWTGH2) project in Lancaster, California, in the US.
The green renewable energy hydrogen facility will be the world's largest and will position SG H2 Energy to take advantage of the growing hydrogen market.
In 30 years, the hydrogen market is expected to increase to $1.5-trillion, according to analysis by Ficus Capital.
Solena's technology converts municipal and agriculture waste into a bio-synthetic gas (bio-syngas) which is used to produce green hydrogen, responding to the critical issue of global warming and waste pollution. Lawrence Berkley National Lab has found that for every 1 t of hydrogen produced, Solena's process displaces 23 t to 31 t of carbon dioxide – 13 t to 19 t less than other green hydrogen production processes.
According to the draft State of Waste Report published in 2018, South Africa generated 52-million tonnes of general waste, of which 40% was recycled, with the remainder landfilled.
Locally, SG H2 Energy is officially represented by Gauteng-based Fuel Cells Africa (FCA).
FCA CEO Robert van der Merwe recently concluded an agreement with SG H2 Energy to represent its patented plasma enhanced gasification technology to the African market.
Waste Not, Want Not
The UWTGH2 system is a thermal catalytic conversion process that uses plasma torches to increase the temperatures of a fixed bed gasifier to improve the efficiency of producing syngas and hydrogen from feedstock such as waste, paper, recycled mixed plastics and tyres.
The UWTGH2 process results in the complete molecular dissociation of all hydrocarbons into a bio-syngas, which principally comprises hydrogen and carbon monoxide. The UWTGH2 temperature exits the gasifier above 1 250 °C, creating a clean renewable fuel gas free of tar/soot, heavy metals, which is then processed to produce green hydrogen.
The process guarantees no burning, flue gases or toxic emissions owing to closed-loop gasification, no ashes or hazardous solid waste, as well as hydrogen safety, rated equal to or better than natural gas plants.
The City of Lancaster will supply the 40 000 t/y of recyclable solid waste to be processed by the plant, saving the city between $50/t and $75/t each year in landfilling and landfill space costs.
The Lancaster facility is expected to produce 11 000 kg/day of green hydrogen, equating to
3 800 t/y.
California is one of the most advanced states in the US, with the California Fuel Cell Partnership targeting 1 000 hydrogen refuelling stations and one-million fuel cell electric vehicles by 2030.
SG H2 Energy already has a letter of intent for the purchase of 100% of the green hydrogen produced by the Lancaster facility from one of the world's largest oil and gas companies in the sector.
The technology has been vetted and validated, technically and financially by leading global institutions, including US Export-Import Bank, Barclays and Deutsche Bank. Additionally, one of the world's largest reinsurers provides performance output guarantees.