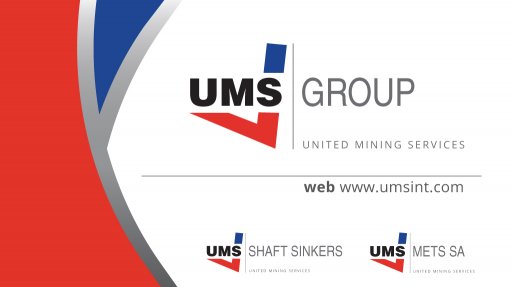 United Mining Services (UMS) Group, incorporating the internationally recognised METS (Mining Engineering Technical Services) and SHAFT SINKERS brands, is a leader in the mining and minerals processing sectors. METS and SHAFT SINKERS, both 60-year-old brands, were integrally linked with the development of the South African mining industry and between them have pioneered many industry innovations over the decades.
The UMS Group positions itself as a mining and minerals processing services firm with the capabilities to design and build new mines and processing plants, from concept through to construction, commissioning, ramp-up and operation; all under one roof.
We can provide clients with a single source for the design, costing and scheduling from an actual contractor who then executes the designs. This allows for seamless integration between the project phases, gives greater cost and schedule accuracy and ultimately reduces risk for the client.
Through our library of technical knowledge and experience spanning 6 decades we are able to solve virtually any mining and minerals processing as well as underground construction challenges. Our expert personnel include professional engineers (mining, mechanical, electrical, C&I, civil and structural), design engineers, project engineers and project managers, sinking specialists, project planners and schedulers, natural scientists (geology and rock mechanics) as well as experts in project control and procurement. Through our 'Integrated Management System' we rigorously monitor the safety performance and quality of our projects.
In addition, we have an extensive plant facility where specialised equipment is maintained to the highest standards.
Ingenuity in solving tomorrows mining and mineral processing challenges today.