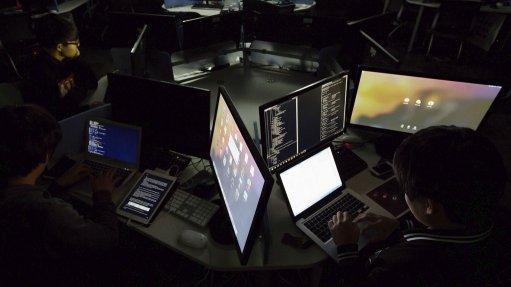 INNOVATION IMPERATIVE Innovative thinking must be embedded into all specialist disciplines of consulting engineering so that the full benefit of modern invention can be applied
Recent changes in political leadership suggest that the South African mining industry may be moving towards a clearer operating framework but much uncertainty remains, says consulting engineering and science company SRK Consulting partner and principal consultant Andrew van Zyl.
"This uncertainty makes it difficult for investors to make the necessary forecasts about factors that will affect the economic viability of their projects; it should be remembered that mining is generally a long-term business, where investors must often wait several years for a return," he elucidates.
However, Van Zyl says SRK hopes that the short-term improvement in market sentiment resulting from the recent political changes will translate into a long-term recovery in the mining sector – which, in turn, will provide a stronger demand for mining consulting services in mineral exploration and mine development.
Meanwhile, SRK partner and principal mining engineer Marcin Wertz believes that the more positive sentiment about future possibilities is mainly the result of signs of recovery in the global economy, rather than any local developments.
"While recent changes in South Africa have been for the better, we are really only at the start of a long process to create a more conducive environment for mining." He notes, however, that SRK is receiving requests for proposals from countries in Africa and elsewhere, where there is growing enthusiasm about exploration and mining projects.
"With the right approach, South Africa's leadership could stimulate more interest in mining investment to ensure that we do not miss out again on a global commodity recovery," Wertz suggests.
Challenges
Wertz acknowledges that the economic pressures on the mining industry have led to years of downsizing and a resultant reduction in the in-house technical capacity of the mining companies.
The extended period of low global economic growth and depressed commodity prices led to considerable underinvestment in exploration and other technical studies required to keep the mining sector on a sustainable trajectory, he says.
Wertz adds that, subsequently, mining companies have spent less money on quality engineering studies and advice, with consulting engineers often having to operate on lean budgets to conduct vital technical studies.
Van Zyl agrees, reiterating that "mining clients are still extremely cost-conscious after many years of difficult trading conditions, and consulting engineers have certainly had to operate in a very competitive environment".
Consequently, it has been a challenge for mining companies and service providers to retain core expertise over the difficult years.
Van Zyl says consulting engineering firms, such as SRK, which have managed to retain their experienced staff, will find it easier to meet the rising demand for their services without sacrificing quality work.
"Given the lessons learnt since the last minerals boom, it is likely that mining companies will enter this recovery more cautiously, therefore, consulting engineers may not see a drastic increase in opportunities in the short term."
Technology Trends
There is a general consensus in the mining industry that mining will undergo significant changes as the world enters the Fourth Industrial Revolution.
SRK chairperson and principal mining geotechnical engineer William Joughin says technology enables consulting engineers to collect and analyse data more accurately and in "previously unimaginable quantities".
However, he advises that consulting engineers must ensure that they have the skills and tools to manage this data effectively, and sufficient engineering experience to interpret this data so that it is useful for the client.
"More generally, innovative thinking must be embedded into specialist disciplines so that the full benefit of modern invention can be applied across the mining project life cycle," he enthuses.
Joughin highlights that SRK has "considerably" grown its technology-focused expertise, allowing for the innovation of various technologies to address mining risks, from safety and environment to geology and social licence to operate.
The company uses drones and photogrammetry for mapping geological structures to provide a better understanding of the geology, which leads to optimised, safe slope designs and more reliable resource definition.
"Growing environmental risks are also an important focus for SRK innovations, where our ideas include Web-based software that combines with real-time monitoring to provide mines with real-time warning of contamination sources."
SRK is also developing augmented-reality technologies to help address resource and geotechnical risks by exploiting the three-dimensional integration of data for a fully immersive user experience, Joughin concludes.