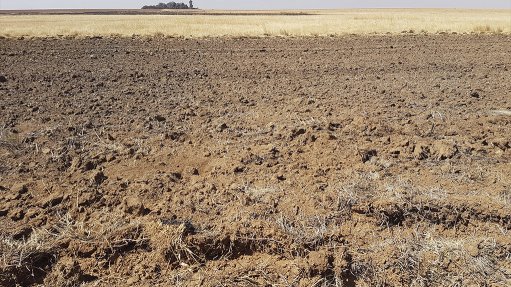 GO AHEAD Ukufisa Phase 2 was granted an environmental authorisation by the Department of Mineral Resources and Energy on March 5
Based on the current project milestones, construction at coal exploration and mining company Canyon Coal's Ukufisa Colliery Extension will start before the end of this year with first coal production expected by the first quarter of 2020.
The Ukufisa Phase 2 project forms part of Canyon's project pipeline.
Ukufisa Phase 2 was granted an environmental authorisation by the Department of Mineral Resources and Energy (DMRE) on March 5, 2019. Canyon has subsequently issued the required financial guarantee to the DMRE to demonstrate commitment to the development of the project.
Located on the Palmietkuilen farm in Springs, Gauteng – Ukufisa Phase 2 will ensure a significantly long life-of-mine (LoM) for Ukufisa, producing substantial run-of-mine (RoM) coal.
Canyon Coal group project manager Clifford Hallatt explains that to be fully compliant with the required legislation, the project still requires a mining right as well as an integrated water-use licence.
"We have made good progress with the respective government departments and have addressed all their comments. "Proven mitigation measures have been proposed to limit the potential impacts that might emanate from the mining activities, says Hallatt.
"Based on the efficiencies displayed by these departments, we are confident that we will receive the outstanding approvals within reasonable time."
The current phase of Ukufisa is an operational opencast mine, applying conventional truck and shovel mining methods. Ukufisa Phase 2 will also be an opencast mining operation, owing to a good strip ratio, with an average of less than 2.5:1 over the LoM.
Megaproject Rising
Given the close proximity between the two project areas of about 8 km from pit to plant, Ukufisa Phase 1 will be operated as a satellite operation for about five years with the main infrastructure being located at Phase 2. RoM coal will be trucked from Ukufisa 1 to be processed at Ukufisa 2, together with the RoM from the latter.
"Ukufisa 2 is one of the few remaining mega coal projects in the country," said Hallatt. He notes that State-owned power utility Eskom had been made aware of the project and its potential.
"Canyon is one of the few mining firms investing in development of new coal mines. We will continue to invest; Phase 2 of Ukufisa once again highlights our commitment to the South African mining sector and coal mining specifically," Canyon Coal executive chairperson Vuslat Bayoglu states.
Further, he points out that once operational, Ukufisa 2 will directly employ about 320 people with many more contractors required to successfully operate the mine.
Although none of Menar's subsidiaries have contracts with Eskom, the power utility has been made aware of resources relevant to its needs. Menar's subsidiaries export most of their thermal coal products.
Menar is a Mining Industry Partner of the 2019 Joburg Indaba, which will take place on October 2 and 3 at the Inanda Club in Johannesburg. Bayoglu will participate in the panel discussion titled 'Coal Mining: Outlook for Coal Mining and SA Coal' at the conference.