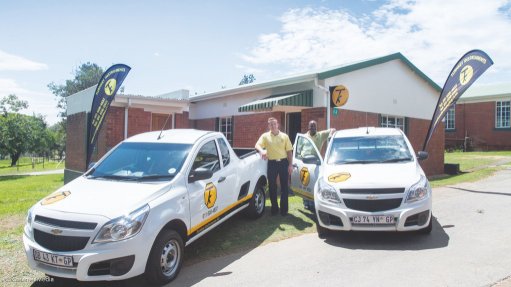 Gauteng-based industrial and scientific instrumentation manufacturer Turnkey Instruments South Africa produces a range of instruments for the mining and quarrying industries, as well as local police and authorities. Its product portfolio includes road vehicle brake testers and window tint testers, environmental monitors for airborne dust pollution, and off-road brake testers for heavy vehicles operating in the quarrying, mining and rail sectors.
Turnkey Instruments specialises in brake testing instrumentation and services for mining and mining-related support industries across South Africa.
Established in 1997, the company considers itself the recommended services and product provider for all mining houses. Its products and services have been proven to decrease machine downtime and increase production on all contracted sites, helping to increase its clients' profits.
Committed to helping industry customise brake testing and legal solutions for specific operations, Turnkey Instruments also offers free quotes and demonstrations.
The company's product portfolio includes the Turnkey Optical Particle Analysis System, also known as Topas; a direct reading airport monitor, Osiris; and the DustMate environment monitor, which can be supplied with AirQ32 for Windows software.
Turnkey Instruments also provides a full range of brake testers, including the Simret range of brake testers – Simret 3000, 4000, i.c, and F2 – G-meter and G-meter+ brake testers, BrakeSafe, Micro BrakeSafe, BrakeSafe Classic and Africultural BrakeSafe.
The company's service provision includes local repairs and calibrations, as well as full training on all of its products, technician certification, brake testing consulting, and on-site third-party brake testing on all machines and vehicles for safety and regulation compliance.
Turnkey Instruments has a current turnover of R12-million a year and a staff complement of 27. The company is based at Pinelands Office Park, Ardeer road, Modderfontein, on Johannesburg's East Rand.