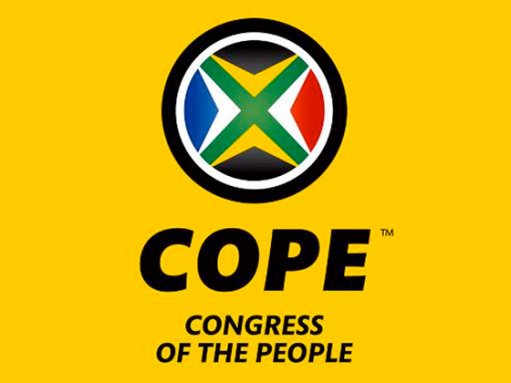 Bishop Ziphozihle Silwe recently said that, while the living close the eyes of the dead, it is the dead who open the eyes of the living. Through the passing of our dearly beloved former president Nelson Rolihlahla Mandela, we are reminded of the promise he made in on the day of his release. On 11 February 1990, he said to South Africa, "Your tireless and heroic sacrifices have made it possible for me to be here today. I therefore place the remaining years of my life in your hands." Today, our eyes are open again to how much South Africans have gained from this remarkable man. It is an honour to pay tribute to his memory.
Our former president was exiled for 27 years, shut away from the people he was born to lead. While in utter isolation in Pollsmoor Prison, he was being tempted into negotiations by the National Party – yet he could not communicate to his collective. He did not have the guidance of their perspective, which must be invaluable to any leader. And so, president Mandela opened the eyes of the National Party of what it means to be a leader with nobility and honesty – even when in isolation. And even in his isolation, president Mandela had opened the eyes of the world to the true horrors and dehumanisation of apartheid.
The apartheid regime feared Madiba's leadership so much that P.W. Botha offered to free president Mandela "on condition that he unconditionally rejected violence as a political weapon". Through this offer, Botha tried to close the world's eyes to apartheid again. But our former president saw that this was just another ploy to drive a wedge between himself and his exiled comrades. In rejecting this ruse, his daughter Zinzi read his statement in Soweto that, "I cherish my own freedom dearly, but I care even more for your freedom. I cannot sell my birthright, nor am I prepared to sell the birthright of the people to be free."
And he had hardly walked out of Victor Verster when he had to start walking toward CODESA and Kempton Park. While we watched him on this journey, we saw what it means to undertake peaceful negotiations with dignity and character.
The negotiations for a democratic South Africa threatened to be undermined from the first; when looking back, it seems nothing short of a miracle that the negotiations had brought us peace. How, in the midst of so much destruction, could we find democracy?
The rightwing seemed intent on derailing the process and attempted various acts of sabotage. That day of Chris Hani's assassination, Madiba reached out to us all and inspired South Africans "to stand together
against those who wish to destroy what Chris Hani gave his life for – the freedom of all of us". He opened our eyes to see that reconciliation can be achieved, not from convenience, but from a forgiving heart.
Is there any other leader, past or present, who could have showed calm to such a troubled nation? Who else could have gone straight from captivity into negotiations for the very soul of the country?
The apartheid regime could be prepared for the strenuous talks; president Madiba could not. The apartheid regime had time to formulate their demands; beyond the ideal of 'one man, one vote', president Madiba could not.
The fact that our former president could see his way clear through negotiations to deliver a new South Africa is a testament to his intelligence, his character and his integrity. President Mandela set the country on the road to reconciliation. He geared the attention of the government administration towards the bricks and mortar of reconciliation.
Even in retirement, Madiba would take businesses to rural areas and show them where to build schools, clinics and roads.
President Mandela's own energies were devoted to the main task of his presidency, a task which has now become synonymous with his name – national reconciliation. He worked to achieve what he termed "a dream of Africa at peace with itself". Before his election as president, we could not think see ourselves as being one nation and the idea of being 'South African' existed in theory only.
But through his work, president Madiba showed us that we have the same concerns, values and morals at heart. In opening our eyes to our unity, president Madiba had to manage all of the interests of a very unique country – and did so with great success.
Which other leader could have, at that time, gone to have a cup of tea with Missus Bettie Verwoerd?
Madiba lead future generations of leaders on the drafting of constitutions, "with a breadth of consultation and public participation that few would have imagined possible and in a spirit of unprecedented consensus-seeking". He prided himself on having created the institutions that would see the rule of law flourish – the Constitution, the Bill of Rights and the Constitutional Court. As Madiba said, "They have created a framework for the revolutionary transformation of society and of government itself, so that the legacy of our past can be undone and put right".
Upon retirement, president Mandela continued to remain actively involved with organisations that advanced human rights. As he told us, "I will count myself among the aged of our society; as one of the rural population; as one concerned for the children and youth of our country. I will count myself amongst the ordinary men and women whose well-being must, in any country, be the standard by which democratic government must be judged." For inasmuch as Tata Madiba was a statesman, he was most at home between the ordinary citizens of his country.
We must put dates on the tombstone in Qunu. 1918. 2013. Separated by a small hyphen – 'n koppelteken. This koppelteken is meant to symbolise all that Tata Madiba has achieved in his life. Over the past few days, the tributes that we have heard have shaped this koppelteken – the values of non-racialism, non-sexism, the protection of children and the promotion of reconciliation. His value and legacy cannot be summarised in such a short little line.
When we visit the tombstone, when we see this koppelteken, our eyes must be opened to the worth of his ethics, integrity and the essence of his leadership to which we all aspire. We must reflect on what he has opened our eyes to.
We are honoured to have lived in his time.
May his soul rest in peace.