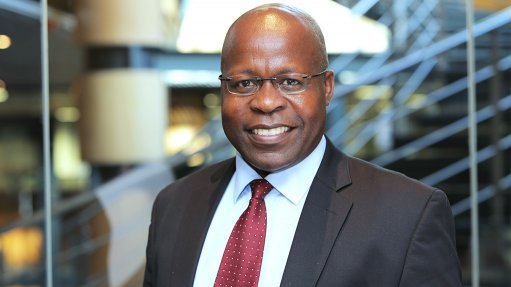 Lonmin CEO Ben Magara
The Competition Tribunal will hold hearings into the proposed merger between Sibanye-Stillwater and Lonmin on October 18 and 19.
Precious metals miner Sibanye in December made an all-share offer to acquire platinum group metals producer Lonmin, with the offer valuing Lonmin at about R5.15-billion.
If the deal is concluded, current Lonmin shareholders will hold about 11.3% of the enlarged Sibanye group.
Despite boasting a notable mine-to-market business with great mining assets, projects and process technology and a resilient workforce, Lonmin continued to be hamstrung by its capital structure and liquidity concerns, Lonmin CEO Ben Magara has previously said.
The combination with Sibanye was therefore seen as a means for Lonmin shareholders and other stakeholders to benefit from the long-term upside potential of an enlarged Sibanye group, with greater geographical and commodity diversification.
South Africa's Competition Commission last month approved the merger, but with conditions to prevent job losses.
The UK's Competition and Markets Authority, which is responsible for investigating any merger that could restrict competition in that country, has also cleared the proposed acquisition.