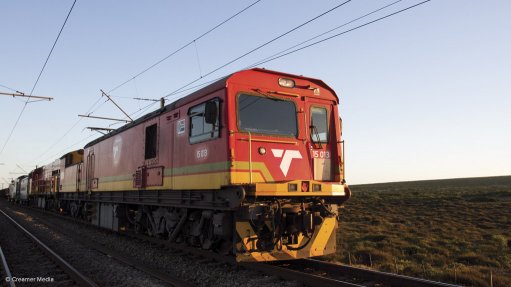 Photo by: Creamer Media
Transnet, which operates South Africa's ports and freight rail networks, is planning to sell a dollar-denominated bond under a $6-billion note programme, people familiar with the situation said.
The bond will be of five-year tenure and investor meetings ahead of the sale will begin Thursday, the people said, asking not to be identified because the information isn't public.
The sale comes after the state-owned company breached financial covenants on loans in its last financial year as the amount of coal it moved on the country's main export line plunged. It had a cash-to-interest ratio of 2.1 compared with the 2.5 cover ratio required on some of its debt, it said.
Standard Bank Group, Absa Group and JPMorgan Chase & Co will act as bookrunners for the sale, the people said.
Transnet said it would respond to queries later. Standard Bank declined to comment and Absa and JPMorgan didn't immediately respond to queries.