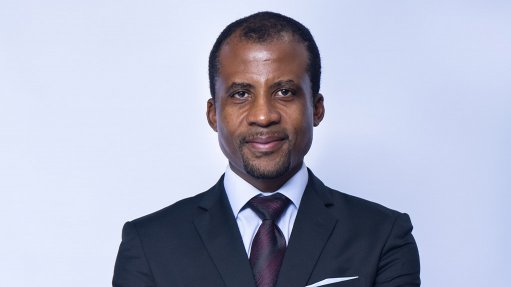 Bushveld CEO Fortune Mojapelo
Integrated primary vanadium producer and energy storage solutions provider Bushveld Minerals has announced that VRFB Holdings (VRFB-H) has entered into a conditional agreement with Garnet Commerce and Mustang Energy, pursuant to which VRFB-H has agreed to acquire Garnet's 50% interest in Enerox Holdings Limited, which wholly owns Enerox, for $33.17-million in cash and shares.
This is the latest in a series of transactions aimed at providing Enerox and its CellCube brand access to the capital markets, and the ability to achieve a transparent market value and attract energy-focused investors, Bushveld CEO Fortune Mojapelo said on April 12.
Bushveld's 84%-owned subsidiary Bushveld Energy in November agreed to sell its entire 50.5% interest in VRFB-H to Mustang – a special-purpose vehicle that will hold 100% of VRFB-H once the Garnet transaction is finalised and Mustang is readmitted to trading on the LSE.
Assuming that all stages of the proposed acquisition are completed and the readmission of Mustang takes place, Bushveld will hold between 21% and 23% of Mustang, with final shareholding interest dependent on the final amount raised by Mustang.
The resulting simplified ownership structure will allow investors greater transparency of value for the underlying energy storage assets, Bushveld said.