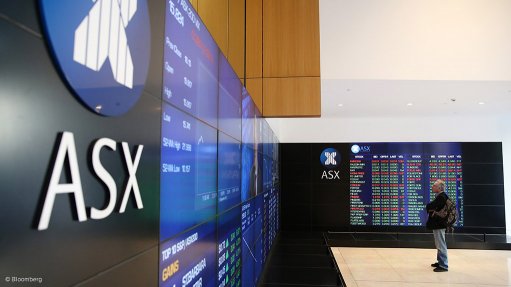 Photo by: Bloomberg
PERTH (miningweekly.com) – Shanghai listed Chifeng Jilong Gold Mining Co has taken a 7.87% stake in ASX-listed Tietto Minerals, investing A$49.3-million in the gold hopeful.
Tietto on Monday reported that it had struck a binding agreement with Chifeng, through its subsidiary Chijin International, to issue 85-million shares at a price of 58c each.
The placement price represented a 15% premium to Tietto's 20-day volume weighted average share price.
The placement will be completed in one tranche later this month, under Tietto's existing placement capacity, and will see Chifeng Gold have the right to appoint a non-executive director to the Tietto board.
The placement is conditional on Chifeng Gold obtaining any regulatory approvals necessary to carry out the placement.
Tietto told shareholders that the funds raised would be used to accelerate studies of the potential heap leach project at Abujar, in Cote d'Ivoire, and expanded exploration drilling with its growing fleet of eight diamond rigs.
"Most significantly, this placement means Tietto is secure in its pathway to first gold production at the Abujar gold project as we look forward to delivering the updated life-of-mine production plan in the third quarter of 2022," said MD Dr Caigen Wang.
Chifeng Gold president and chairperson, Jianhua Wang, said that the company was hoping to contribute to the development of the Abujar gold project.
"We fully recognise and appreciate the ability of the company's management and are looking forward to the commencement of production at the mine as planned. Chifeng Gold is committed to becoming a globally accepted and recognised sustainable major gold producer.
"West Africa is a strategic region for Chifeng Gold as we grow responsibly. The strategic investment into Tietto is in line with and driven by Chifeng Gold's investment thesis. We look to further strengthening our relationship with Tietto in the future, working hand in hand to thrive in the gold industry in West Africa and beyond," Wang added.
The openpit operation at Abujar is expected to have a mine life of over ten years, while an underground operation would extend the project life to 12 years. The addition of an underground operation is expected to add a further $48.4-million in capital costs from the beginning of year six of the operations.