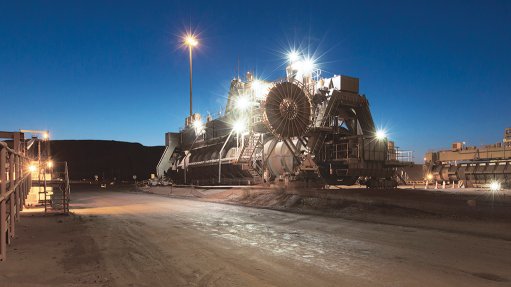 Diversified industrial group thyssenkrupp has extensive experience in materials handling and minerals processing circuits, as well as the service support of its own manufactured equipment.
A fully-owned subsidiary of thyssenkrupp, headquartered in Essen, Germany, thyssen-krupp Industrial Solutions South Africa is able to respond to its clients' needs and site-specific problems, and offers regular on-site inspections. In addition to attending to emergency breakdowns, the company also has the capacity to undertake turnkey shutdown, revamp and upgrade projects.
Established in 2009, thyssenkrupp Industrial Solutions South Africa has a state-of-the-art 1 700 m2 service centre in Chloorkop, Kempton Park, Gauteng, from where all its after-sales support is managed to cover the entire sub-Saharan African region.
Over the last year, the company has taken on various service and revamp contracts, as well as the coal stockyards at two of South Africa's State-owned power stations located in Limpopo and Mpumalanga Provinces.
The company offers spare parts management, refurbishments, field service, maintenance contracts, equipment repair, upgrading, plant optimisation, operation and maintenance, consulting, apprentice training, life cycle services, operation and maintenance contracts and machine audits.
From its facility in Chloorkop, which boasts a 210 m2 under-roof storage area and 106 m2 under lock, with a 220 t gantry crane with hook height of 14m, thyssenkrupp Industrial Solutions South Africa services the mining, minerals processing, materials handling, cement and sugar industries, offering its customers "engineering tomorrow together".