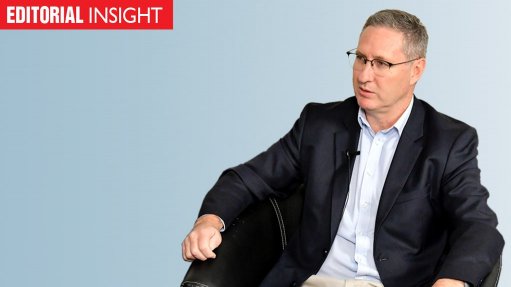 A recent bidders conference hosted by the Independent Power Producer (IPP) Office was instructive for many reasons.
For one, it highlighted the technical and legal sophistication of the procurement processes that have emerged, and evolved, since the start of the Renewable Energy Independent Power Producer Procurement Programme (REIPPPPP) back in 2011.
The processes and the governance systems that have developed around the scheme, which was once held up as a global template, are well thought out and professionally drafted and managed.
In many ways, the IPP Office and the REIPPPPP are real examples of what a capable State could look like. That is probably why both the office and the procurement programme were sidelined (and weakened) during the State capture years, as it could not easily be penetrated by the predatory political and business elite that dominated at the time.
The conference also brought home the constraints associated with such sophistication, however.
There is very little flexibility, for instance, to respond to a crisis, as the entire framework is premised on 'business as usual'.
The IPP Office cannot accelerate processes, or streamline them in such a way as to prioritise speed to market over the many other competing imperatives used to evaluate bids.
There is little or no room for adjustments to prevailing market conditions, including those that have arisen as a result of Covid lockdowns in China or Russia's invasion of Ukraine.
It is near impossible to cater for potential bidders that may need shepherding through bid documentation where the language, concepts, models, and frameworks have been conceived and drafted by lawyers, engineers and financiers who typically deal with large corporates rather than entrepreneurs.
The governance structure is also such that any possible exemptions from the rules require sign-off from political principals, who are often inhibited by pressures, including ideological ones, that have little or nothing to do with ensuring the rapid injection of new electricity capacity on to the network.
The framework also does not allow the IPP Office any discretion to increase the size of the procurement allocation, which is defined by a Ministerial determination, which is itself defined by an outdated electricity plan.
As currently drafted, the Eskom grid constraints are merely an unwritten restriction on bidders, rather than one that is fully catered for in the request for proposals documentation.
As a consequence of both the business-as-usual framework and the disruption to the REIPPPPP from 2014 to 2022, sun-, wind- and land-rich South Africa has procured a paltry 6 323 MW of renewables capacity since 2011, 5 826 MW of which is currently in operation.
To end load-shedding, this country needs to add nearly double that in the coming two to three years, along with the flexible technologies required to accommodate the variability associated with wind and solar.
It's a massive task and one that requires far more speed, agility and flexibility than has been demonstrated hitherto by the policymakers and the policy implementors, including the IPP Office.