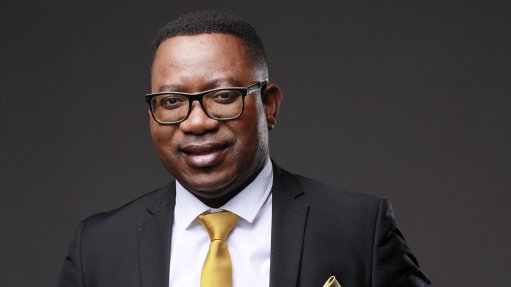 Mining can't continue as it has: that's the core of this year's Mining Indaba with a theme that centres on greening a historically harmful industry.
With carbon dioxide levels in the atmosphere at their highest levels ever, Barloworld Equipment is well aware of the monumental changes needed to reach carbon neutrality. Elia Nandjiwa, Executive Head for Resource Industries/Mining, Southern Africa at Barloworld Equipment, says, "Becoming more environmentally friendly matters to everyone. We know the ozone layer is getting smaller, we are increasingly seeing the impact of climate change on a global scale, and we want to have a healthier environment to live in and a sustainable future."
Taking the mining industry to a greener, more carbon-friendly future requires an innovative approach to power, and a focus on ESG–environmental, social and governance–from both mines and OEMs alike. "Most mining houses and OEMs are driving the same agenda," says Nandjiwa, "What we are using in terms of power and equipment are being designed to be energy efficient, using hydrogen fueled engines, for example, and also using battery technology." Hydrogen fueled machinery and electric vehicles are two of the power revolutions that will seriously shake up the mining industry in years to come.
ALTERNATIVELY FUELED MINING EQUIPMENT
Hydrogen power is an exciting possibility for mining equipment, which can use up to 134L diesel every hour. Electric vehicles, or battery technology, is another avenue Nandjiwa sees as having huge potential for the years to come. "Caterpillar has been working on this and has equipment ready especially for underground mining," says Nandjiwa, "and are still working on more products with mining houses to make sure that the mining industry reaps the economical and environmental benefits from this technology. It's critical that we support that agenda." The challenge, Nandjiwa explains, is that "the design and testing elements take some time and the checks and balances need to be in place. Renewable energy and savings is the way to go."
SOLAR AND WIND POWERED MINES
With ongoing power challenges in South Africa, and with the aim to greenify mining, solar power is something many mines, such as Gold Fields, are turning to in order to improve their carbon footprint. Sibanye-Stillwater has likewise "revealed bold plans to develop renewable energy capacity to power its mining operations," says Renew Africa, aiming to include both solar and wind-power in their mining
operations. Another example is a Barloworld Equipment client, B2Gold. "For example our customer in Namibia, B2Gold at Otjikoto mine, has about 7 megawatts of solar power supply. They were running their mines on HFO engines - now transitioning to the grid due to the mine going underground with more power demand - and they would shut an engine down for most of the day, and that's where solar compensation would come in," says Nandjiwa.
Alternative power solutions such as these are crucial to a creative, ESG driven approach to mining. Nandjiwa also highlights that innovative power refers to technology - both its systems and processes, and the people behind the technology making it efficient. He explains, "It's important to have the right systems and processes in place to manage the mining processes and ongoing maintenance.
Added to this, having people that understand the technology is a big influence in ensuring you are up to date with the world - and to get the benefits of meeting your business targets."
After all, meeting mining production targets is a key goal, especially considering the critical nature of the products mined: coal, for South Africa's power stations, platinum, to power hydrogen-fueled vehicles, and copper for electric vehicles, amongst many others.
"Firstly, mining is a producer of coal [used to fuel South Africa's power stations] so we need to make sure we are able to meet these production targets," explains Nandjiwa. "Energy supply is a long term issue that should be addressed. It's crucial to make sure the machines are available and have plans based on the life of mines, and mining houses do a lot of investment in equipment acquisition for production and the right skills to maintain them."
Nandjiwa explains that an industry challenge is recruiting the right skill base to keep machinery and equipment running efficiently. "At a technician level, OEMs and the mines keep taking from each other. There is a real gap to fill there to make sure we have enough technicians to work on the machines," he continues, " The other challenge we have is getting the next level of leadership - managers and engineers to manage the operations. That is an issue across the mining industry. The challenge is making sure we have the equipment available for productivity to meet mining requirements."
Mining is a critical industry and this Indaba helps highlight an area for continued growth: turning towards people, profit, and planet.
https://barloworld-miningindaba.com/