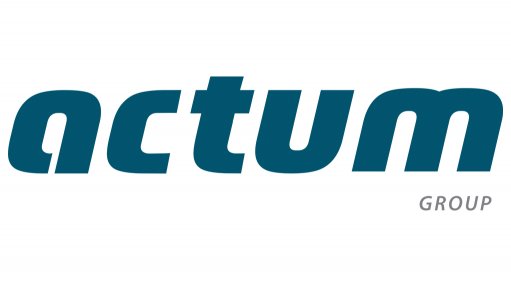 As the technological leader in non-invasive flow measurement with ultrasonics, FLEXIM strives to offer flexible, reliable, and accurate measurement systems.
For over 30 years, FLEXIM has set the standard in clamp-on ultrasonic flow measurement and continues to improve upon existing technology to achieve greater measurement possibilities. FLEXIM's non-intrusive ultrasonic flowmeters are particularly valuable in mining applications where reliable data and safety are critical. In partnership with one of its local agents in Southern Africa, Actum Group, FLEXIM has successfully implemented a number of measurement systems in extremely hazardous mining environments and applications, such as processing plants of corrosive acids, including high-purity sulfuric acid or ammonium nitrate; as well as slurries and highly abrasive liquids of up to 50% solids.
Advanced Process Control & Automation
When it comes to process control, measurement and real-time data are key to managing your plant cost-effectively and efficiently. By implementing an end-to-end measurement solution, you can troubleshoot in the heart of the process and confidently validate assumptions of root-cause analysis with a real-time, accurate data-point. FLEXIM flowmeters enable mines to drive down maintenance costs on capital equipment, such as pump breakdowns, by detecting deterioration or clogging in the pump and, in certain cases, switching off the pump automatically to prevent further damage from occurring. Our solutions, FLUXUS WD and XLF, are ideal for water control and measurement of extremely low flows, as well as leak detection applications, which contributes towards your plant's responsible water management mandate.
Industry 4.0
FLEXIM meters offer much more than just flow, our meter diagnostics give insight as to what is happening inside of the pipe or process. One example of this is using the changing SCNR value as a proxy to determine pipe-scale formation and optimise maintenance schedules. FLEXIM meters are perfect for providing data during AI-scoping and automation projects.
No downtime or maintenance required
Where conventional meter technologies fail, FLEXIM offers the superior solution. Mounted outside the pipe wall and robustly engineered, our flowmeters ensure reliable and precise flow measurement with no decreasing performance, drift, or pressure drop. Our clamp-on ultrasonic flowmeters are plug-and-play and require no downtime or pipe modification for installation, which is not only quicker to implement, but significantly safer in the context of chemical processing plants. Once installed, our flowmeters are 100% maintenance-free. We can also offer solar-powered and/or GPRS data transfer for remote or temporary locations.
Safe and flexible
From a safety perspective, our meters are ATEX and FM-Ghost-rated for use in hazardous environments, which makes our solution the safest on the market. For ultimate flexibility, FLEXIM offers portable and multi-purpose flowmeters. Our PIOX meter, for example, can measure flow and concentration all in one instrument. Our portable meters are also ideal for verification and calibration of existing, fixed meters. Whether you need to measure liquid, gas, steam, concentration, or density; or simply require a few accurate measurements on-site, FLEXIM has the solution you need. In addition to DIY-metering, Actum Group offers Data as a Service (DaaS) where our experienced engineers perform routine or ad hoc measurements.
Actum Group: A proud FLEXIM reseller in Southern Africa
Actum Group is proud to be a FLEXIM reseller in Southern Africa with over 58-years of industry and implementation experience. For more information, visit the website www.actum.co.za or contact f to enquire about the success Actum Group has had with FLEXIM ultrasonic flowmeters in the mining industry.