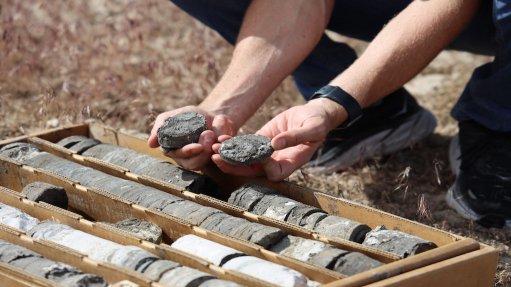 Photo by: Lithium Americas
Name of the Project
Thacker Pass lithium project.

Location
Humboldt County, Nevada, in the US.

Project Owner/s
Lithium Americas.

Project Description
Thacker Pass is targeting 80 000 t/y of battery-quality lithium carbonate production capacity in two phases of 40 000 t/y each.
Thacker Pass will have a mine life of 40 years.
Potential Job Creation
The project is expected to create 1 000 jobs during construction and 500 jobs during operations.
Net Present Value/Internal Rate of Return
The project has an after-tax net present value, at an 8% discount rate, of $4.95-billion and an internal rate of return of 21.2%.

Capital Expenditure
$2.2-billion.

Planned Start/End Date
Phase 1 production is expected to start in the second half of 2026.

Latest Developments
The US Interior Department has removed one of the last remaining obstacles to Lithium Americas' Thacker Pass mine project by finding that nearly all of the site contains the metal used to make electric-vehicle batteries.
The opinion from the department's solicitor comes amid an acrimonious debate about whether more US mines should be built to produce lithium and other green energy transition metals.
A federal judge rejected claims in February that the Thacker Pass project would cause unnecessary harm to the environment, but ordered officials to study whether about 530 ha at the site – where Lithium Americas hopes to store waste rock, a by-product of the mining process – contains the metal. The ruling is being appealed, although the court has allowed for construction to begin.
The judge's order was linked to an unrelated appeals court ruling, which had found that mining companies do not necessarily have the right under US law to store waste rock on federal land that does not contain valuable minerals.
Of the dozens of mining claims at the Thacker Pass site held by the company, government found that fewer than ten did not contain lithium mineralisation.
Conservation group Great Basin Resource Watch has appealed the court's ruling. The group believes that federal law enables Lithium Americas access to the land only if lithium is consistently found in quantities that are economical to extract.
The opinion comes as the Biden administration has taken steps to block other mines, although the official said those should not be taken as a sign of opposition to all extractive projects.
Key Contracts, Suppliers and Consultants
Aquatech International (magnesium sulphate and lithium carbonate chemical plants); Bechtel Corporation (EPCM); EXP Global Inc (engineering, procurement, construction support, commissioning and startup services for the sulphuric acid plant).
Contact Details for Project Information
Lithium Americas, email info@lithiumamericas.com.