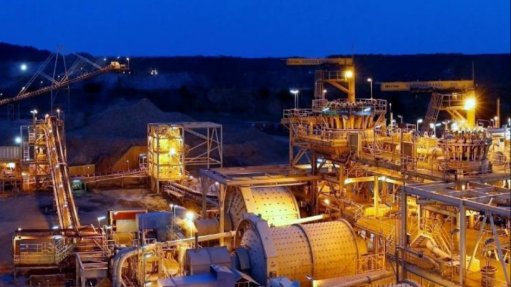 Canadian gold mining company Teranga Gold has wrapped up its acquisition of a 90% interest in the Massawa gold project from major Barrick Gold and its joint venture partner Compagnie Sénégalaise de Transports Transatlantiques Afrique de l'Ouest (CSTTAO).
With the transaction complete, Teranga is turning its focus to integrating the high-grade Massawa deposits into its mine plan and leveraging the existing infrastructure at Sabodala, says president and CEO Richard Young.
"The combination of the two assets results in significant capital and operating synergies and creates a top-tier gold complex. The Massawa acquisition is transformational and, when combined with our recently commissioned Wahgnion gold mine, repositions Teranga as a low-cost mid-tier gold producer," he commented in a statement on Wednesday.
Teranga made an upfront payment of $380-million, comprising $300-million in cash and $80-million in shares, to Barrick and CSTTAO.
Concurrent with the completion of the transaction, Teranga also closed previously announced financing transactions, including a $225-million acquisition facility agreement with Taurus Funds Management and Barrick, $200-million of which was lent by Taurus.
It also completed a $106-million bought deal offering of 27 451 000 subscription receipts of Teranga and a $45-million private placement of 11 677 942 shares with Tablo, in connection with the exercise of its pro rata pre-emptive rights.
Barrick president and CEO Mark Bristow said Massawa was one of the largest unexploited gold deposits in West Africa and its legacy company Randgold Resources had developed this over a period of years to the point where its value could now be optimally realised for the benefit of all its stakeholders which includes the Senegal government.
"Teranga is best placed to achieve this as it already owns the nearby Sabodala mine and Sabodala's combination with Massawa is expected to deliver significant synergies. Barrick will participate in the upside of the combined asset through the 11% interest it is acquiring in Teranga through this transaction," he said.
The Massawa project hosts mineral reserves of 2.6-million ounces at 3.94 g/t gold and will augment Sabodala's current mineral reserves base of 2.4-million ounces from 55.7-million tonnes at 1.35 g/t. A July 2019 feasibility study delivered robust economics for Massawa on a standalone basis, with a net present value, at a 5% discount, of $677-million and an internal rate of return of 41%.