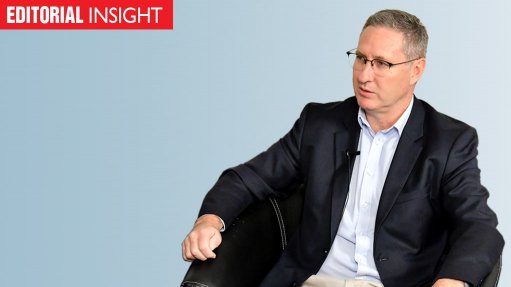 Unlike President Cyril Ramaphosa, who has requested the Eskom board to act unlawfully by not implementing a tariff decision arrived at by an independent regulator, various opposition parties and civil society groupings have, quite correctly, taken the matter to court for adjudication.
The courts will now need to decide, well before the tariff is due to be implemented on April 1, whether or not the National Energy Regulator of South Africa's (Nersa's) decision to grant Eskom an 18.65% tariff increase was arrived at lawfully. Or, alternatively, whether the decision was "irrational, unreasonable and retrogressive", as argued by the Democratic Alliance in its founding affidavit.
The outcome will determine whether Eskom is able to recover the finances the regulator has reluctantly agreed it requires from the consumer. While there is much disagreement about Eskom's costs, the Nersa methodology is based on an assessment of the utility's so-called efficient costs and there is theoretically no money for corruption in such costs. They will, thus, not disappear simply because a President requests a tariff halt, or a court suspends the increase.
Absent the hike, Eskom will be forced to look elsewhere for resources to operate and maintain its generation, transmission and distribution assets, as well as to buy electricity from those private producers who have participated in public procurement processes where Eskom is the single buyer.
There are two possible sources: the capital markets or the taxpayer. However, because Eskom's debt is already unsustainable (which is likely to be remedied only by between one- and two-thirds of the R400-billion debt pile being transferred to the national accounts), it will boil down to taxes.
Already ongoing and substantial injections are required from the National Treasury, using taxpayer money, to sustain Eskom as a going concern.
In 2019, government announced a R230-billion support package for Eskom and R140-billion of that package has already been disbursed, with another R21.9-billion injection earmarked for the 2022/23 financial year. In fact, the 18.65% hike includes a R15-billion amount that forms part of a phased recovery of a R69-billion National Treasury equity injection that the courts found to have been unlawfully removed by Nersa from Eskom's previous allowable revenue. In addition, Eskom represents a large component of the contingent liabilities outlined in the national accounts, a figure that stands at R758-billion and rising.
In other words, while exceedingly unpopular (doubly so in the context of damaging loadshedding), implementing the tariff increase could be the better of two evils.
For one, it continues the shift towards cost-reflectivity that is needed not only for Eskom but for the future of a sustainable electricity sector. It does not place an even bigger burden on the taxpayer, with an increase in a regressive tax such as VAT the most likely source in a context of limited scope to raise further taxes on companies and individuals. And it should theoretically focus the minds of policymakers on finding targeted relief for those households and businesses most vulnerable to these hikes.