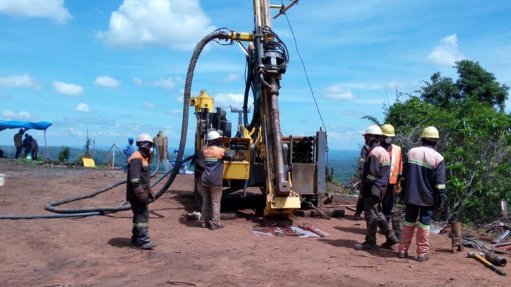 GRAPHITE GRADING The testing at the Mahenge Liandu project in Tanzania continues as Armadale Capital have applied for additional exploration licenses
Aim-quoted investment company Armadale Capital announced in February that it had made further progress in developing its mining lease at the Mahenge Liandu project, in Tanzania, as part of ongoing plans to hasten commercial operations.
It announced that the board had applied for three incremental exploration licences which were prospective for graphite mineralisation and materially enhanced the Mahenge Liandu project's exploration potential.
The board had reportedly advanced the development of the mining lease on several fronts, namely the advancement of its environmental compliance and geotechnical studies, groundwater monitoring, an early works development programme and the company's advancing the project's economics and free carried interest.
The mine's efforts to ensure environmental compliance have resulted in the team in Tanzania installing several instruments to monitor weather conditions and surface water events. The resulting data will be used in various environmental monitoring studies.
The geotechnical studies, which are now under way, have identified the location of several geotechnical holes.
Currently, a bulldozer has been being mobilised on site to start clearing the geotechnical pads for testing.
The monitoring of groundwater meshes with the completion of the geotechnical pads, as boreholes for groundwater monitoring have already been identified.
The next phase is to complete clearing the drill-pads so that once the environmental studies are completed, the groundwater monitoring boreholes can be drilled.
The ongoing early works development programme is focused on planning the early construction phase, to allow for a faster development, as and when funding is secured.
Meanwhile, Tanzania-based private consultancy Above Ground Advisory has been engaged to initiate talks with the Tanzanian government to progress the economics and free carried interest of the Mahenge Liandu project.
Enlarged Footprint
To ensure Armadale has the potential ability to scale up the Mahenge Liandu project, the board has applied for three incremental exploration licences, which lifts the total to four licences across 177.8 km2 – a significant increase from the 28.4 km2 covered by the single licence previously granted.
Two of the licences are contiguous to the Mahenge Liandu project, while the third is about 15 km south.
Encouragingly, all the new ground captured by the licences is highly prospective for graphite mineralisation and significantly elevates Armadale's exploration potential in Tanzania.
"Our vision to become a significant low-cost graphite producer in Tanzania continues to take shape having secured the mining lease in September 2021," Armadale director Nick Johansen said at the time.
He added that the company was steadily making progress with all necessary regulatory requirements as it pushed ahead with plans to start commercial mining operations, timeously.