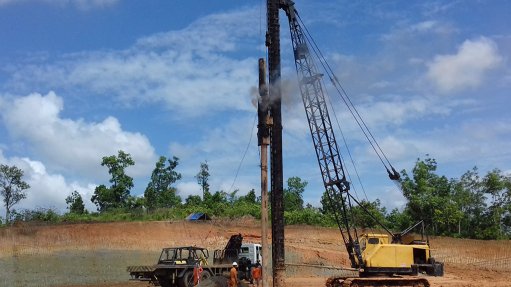 MEETING ENERGY NEEDS NuEnergy is focused on the development of Indonesian unconventional gas assets to meet the country's growing demands
Independent clean energy company NuEnergy Gas has signed a memorandum of understanding (MoU) with Pertamina Gas to investigate the supply of coalbed methane (CBM) from its Tanjung Enim production sharing contract (PSC) for distribution to Pertamina Gas consumers in Sumatra, in western Indonesia.
The Tanjung Enim PSC, about 50 km and 130 km from the growing industrial cities of Prabumulih and Palembang respectively, includes exploration data from 13 CBM wells drilled by NuEnergy.
NuEnergy announced in September that it and Pertamina Gas, a subsidiary of State-owned oil and gas conglomerate PT Pertamina and a joint venture (JV) partner of the Tanjung Enim PSC, had agreed to exchange information and to jointly evaluate the economic viability of CBM supply from Tanjung Enim PSC's initial plan of development (PoD) with the aim to use this CBM to fulfil Pertamina Gas consumer needs in Sumatra. NuEnergy is fully committed to complete its PoD on its Tanjung Enim PCS, move to commercialisation and first gas production.
Pertamina Gas is focused on the midstream and downstream gas industry of Indonesia, with its primary activity in trading, transportation, processing, distribution and other businesses related to natural gas and their associated products.
NuEnergy deputy executive chairperson Kee Yong Wah says the MoU with Pertamina Gas is a significant step for NuEnergy to progress the preparation of its PoD.
"We are delighted to be working with Pertamina Gas to be part of the domestic gas supply project in Sumatra. Additionally, we acknowledge the support of our JV partners, PT Pertamina and PT Bukit Asam, two leading State-owned energy and resource companies, in our discussions with Pertamina Gas at this important stage of the PoD preparation."
The PoD preparation has started on schedule and NuEnergy plans to submit the PoD to the Indonesian Minister of Energy and Mineral Resources by the end of 2017.
"Negotiation with a potential customer of the scale of Pertamina Gas at this stage further strengthens our confidence in our ability to produce significant shareholder value."
The MoU is an important step for the negotiation of the gas sales and supply heads of agreement to concur on the main commercial terms, including supply period, supply volume and price.
NuEnergy has received government approval to prepare the PoD for the Tanjung Enim PSC. The proposed concept for the initial PoD sets out the development in two target areas, in the north and north-west of the PSC, where NuEnergy has focused exploration, drilling and pilot production activities over the last eight years.
NuEnergy is focused on the development of Indonesian unconventional gas assets.