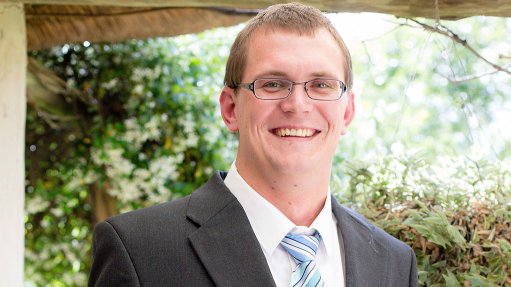 RHETT BELLAMY Mining houses have to ensure their employees have quality equipment to work with and sleep on
Mass accommodation product supplier Ascot Site Solutions has been awarded a contract to supply the necessary equipment for the kitchen, laundry facilities, rooms, dining halls and recreational facilities for the camp at a new gold mine in Guinea, in West Africa.
Ascot Site Solutions MD Rhett Bellamy says the company has been involved in this project from the project's definitive feasible study phase in 2016, with additional orders expected to be placed later this year.
Ascot Site Solutions has advised the gold mine on the type of structures that would best suit the environment and recommended the ideal size of the facilities – such as that of the kitchens and laundry facilities – to accommodate the 260 employees.
The project will start in May and is expected to be completed in September this year. Ascot will also supply beds and linen, as well as gym equipment.
Further, Ascot Site Solutions is also involved in the refurbishment of a camp – expected to be completed towards the end of April – at a diamond mine in Limpopo. The company is supplying all accommodation to allow for refurbishment.
Another project set for completion at the end of April is the supply of furniture to accommodate 400 men for a new copper mine in the Democratic Republic of Congo. "We have been given three weeks to supply all the equipment and are able to meet the deadline, owing to our incredible supply chain," states Bellamy.
He says challenges in the industry include the constant promulgation of new regulations, such as the increased push to increase local ownership in new mines and changes in ownership standards across countries, which can cause mining projects to be cancelled.
Meanwhile, the importance of doing regular maintenance on equipment, the absence of which leads to breakages and unnecessary cost incursions to replace these parts, is often overlooked, Bellamy notes.
He explains that, as catering and laundry equipment have moving parts, wear and tear will take place: "If you want to keep the performance of the equipment at an optimal level, regular maintenance is a must."
Regular maintenance will also lengthen the life expectancy of equipment and issues will be detected before they become terminal, Bellamy adds.
He encourages companies to conduct regular maintenance every three months to ensure that the catering and laundry equipment is running as efficiently as it should.
Trends
Bellamy says recent trends in the mine-site accommodation industry include companies focusing on quality rather than quantity with regard to building accommodation and housing- related services for its employees.
"Mining houses are ensuring their employees have quality equipment to work with and sleep on. We have also found that the days of splitting the eating areas of management and juniors is a thing of the past. The quality of sleeping and eating areas supplied to senior management matches those supplied to junior staff."
The only difference, he says, is that senior staff have single rooms, while junior staff have to share a two-bed room.
Working conditions at remote sites are tough for staff and it is the "duty of the mining house to offer a home away from home to make these sites as comfortable as possible", which can be achieved by supplying the same-quality sleeping facilities and bathrooms to everyone, and hosting inclusive activities, such as potjie competitions, sports days and functions for employees, Bellamy concludes.