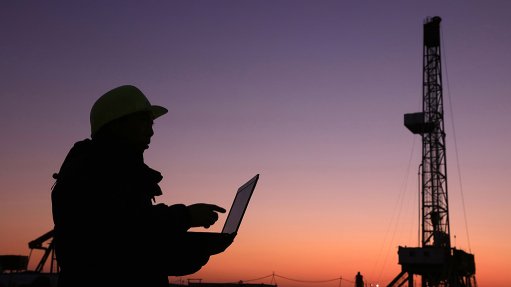 BUILDING BLOCKS The Micromine 2020 builds on the company's existing 3D mine design and planning solution, which is used in more than 90 countries
Mining software solutions provider MICROMINE has launched a new pay-as-you-go subscription model for African clients to keep pace with industry needs.
The company notes that the struggle that smaller African companies face is getting enough capital investment for their operations. As a result, this has created a spending dilemma between operational costs and technology costs, with the former usually taking preference, says MICROMINE marketing coordinator Craig Sternslow.
With the new subscription model, he notes that spending on exploration and modelling software will become a more flexible, owing to the different options available to the customer.
"The move from contract-based licensing agreements to a subscription model reflects a transition that we've seen across many media and software-based industries, including on-demand television, online music streaming and computer operating systems," he says.
Additionally,the company launched the Micromine 2020 software globally in November 2019. The software is a scalable and flexible solution, providing companies with the flexibility to choose the functionality they need, explains Sternslow.
"The focus on the 64-bit in Micromine 2020 means that a company can work more efficiently and with more data than before. The software can also increase the company's productivity and cost efficiencies, and it comprises 11 modules," he says.
He adds that MICROMINE released two new service packs since the launch of Micromine 2020. The first service pack was released on December 12, 2019 and the latest service pack was released on March 14. It comes with improved display performance and upgrades to charts, as well as drillhole ring design and scheduler functionalities.
Further, intuitive charting, three-dimensional (3D) visualisations and rapid geographical modelling, as well as mine design and planning, are all covered in Micromine 2020.
"It builds on MICROMINE's existing 3D mine design and planning solution, which is used in more than 90 countries globally, with new value-added features and optimised workflows and functionality," he says.
Sternslow stresses that one of the most compelling added features is the new stope optimisation tool, which he describes as the underground equivalent of MICROMINE's pit optimiser module.
The tool affords mine planners the means to generate optimal stope outlines to meet design and economic parameters. For openpit miners, the stope optimiser can also generate the optimal dig-lines to suit minimum mining widths.
Moreover, upgrades and new functionalities incorporated into the software's existing scheduler tools also mean that planning engineers can access the best scheduling tools in the market.
"The scheduling tool lists the sets of tasks with their properties presented in wireframes, which display attributes and criteria specific to each task while allocating facilities for the sequencing of tasks to suit the requirements," Sternslow notes.
Software Additions
Sternslow explains that the Micromine 2020 software enables explorers and geologists to visualise private and government Web map service layers in the VizEx Professional.
He notes that the software allows for user-friendly import and export options for open mine format files, as well as general mining packages, and includes import options for ioGAS files.
Further, the enhancements made to the existing Micromine software product include faster block model reporting, faster wireframe assigning functionality and enhanced draping and visualising images in VizEx.
The software also improved block model regularisation features and data selection functionality using a new lasso tool in VizEx; it also enhanced drillhole creation workflow and added significant improvements in the creation and management of Python scripts.
The Geobank 2020
MICROMINE intended to launch its Geobank 2020 at the Prospectors & Developers Association of Canada 2020 convention, in Toronto, in March, but this was not possible, owing to Covid-19.
The Geobank 2020 software will enable companies to make informed decisions during the mineral discovery process. This will necessitate access to reliable information and secure data management with modern visualisation and workflow sequencing.
These are among the "key features" of Micromine's new geological data management software, Sternslow explains.
"Globally, the Covid-19 pandemic is taking its toll on all economies and businesses. However, we still have to provide support for clients who use our software and must continue to do so to the best of our ability," he says.
Moreover, in April the company provided the global mining community with the offer to acquire a Micromine2020 licence for free, Sternslow says.
"The reason MICROMINE took this step, which is unprecedented, was to help the mining community as a whole. We wanted to give the mining community the chance to use this downtime as a way to further their skills by learning how to use Micromine 2020. We wanted current clients to be able to experiment with different modules and functionalities within Micromine 2020," he says.