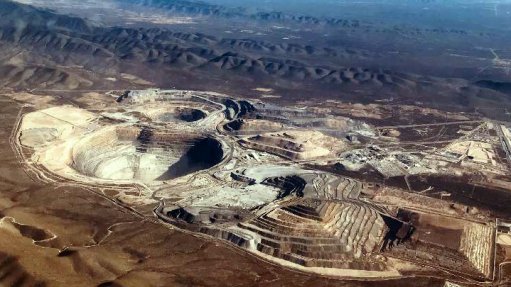 The Peñasquito mine
Gold major Newmont on Thursday announced it had suspended operations at the Peñasquito mine, in Mexico, citing labour strike action.
The NYSE- and TSX-listed miner said the National Union of Mine and Metal Workers is demanding an increase in the uncapped profit-sharing benefit provided in the collective bargaining agreement (CBA) from 10% to 20%.
Newmont said the calculation method for the benefit was previously agreed with the union and that the same benefit was applied to calculate the 2022 and 2023 benefit. On May 30, Minera Peñasquito paid all eligible employees the mutually agreed upon 10% profit sharing benefit for 2023.
"Newmont remains willing to participate in conciliation meetings to reach a resolution in accordance with the CBA, and will continue to adhere to legal procedures, respecting the rights of all its employees, inviting the union to engage in a constructive dialogue, and providing the authorities with all requested information," the company stated.
Minera Peñasquito is the biggest employer in Zacatecas, with a direct workforce of more than 5 000.