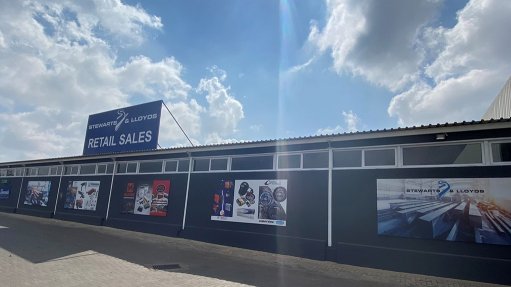 EXPERIENCED RETAIL OUTLET Many of the staff at Stewart & Lloyds Booysens branch have worked at the store for more than 20 years
Steel supplier Stewarts & Lloyds has designed a new retail experience, offering a wider range of productsand stock at its flagship store in Booysens, which is expected to facilitate the growth of the company's client base in the area.
The Booysens retail store will also provide a blueprint for the group going forward.
Stewarts & Lloyds started out as British-owned company Lloyds & Lloyds with only two branches in South Africa in 1898.
In the mid-90s, global industrial company Barloworld company Robor entered a joint venture with engineering company Dorbyl to run Stewarts & Lloyds Trading and in 2001, Stewarts & Lloyds was sold to steel and engineering merchant Stockwell.
The Booysens branch opened its doors in 1988 under the name of Stockwell Tube and Valve and was the original branch in a group that now consists of 32 operations.
Many of the staff at the Booysens branch, and in the group, have worked there for more than 20 years, with several managers having started as cashiers or retail staff and worked their way up.
The relaunch of the branch took place over three days and celebrated the group's achievements and the success of the branch.
A supplier of high-quality steel and tube products, pipes and fittings, valves, pumps, irrigation, fencing and hardware products for over 117 years in South Africa, the markets Stewarts & Lloyds serves include light and general engineering, mining, rural water, chemicals, petrochemicals, automotive, agriculture, water reticulation, building and construction, fireprotection and local authorities.
Twenty-five of the branches are geared towards serving the public as well, with retail stores accommodating the needs of the communities in which they are located.