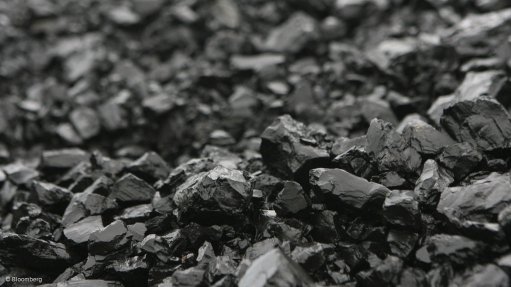 Photo by: Bloomberg
PERTH (miningweekly.com) – Diversified miner South32 has warned of a $728-million pretax impairment charge for its Illawarra metallurgical coal operations for the 2021 financial year, following a review of the asset's carrying value.
The miner told shareholders that the impairment charge reflected the increased approval uncertainty created by the New South Wales Independent Planning Commission's (IPC's) decision to refuse the application for the Dendrobium Next Domain life extension project, and the resultant potential impacts on the economics of the broader Illawarra complex.
The IPC in February pushed back on the development of the A$956-million extension project that would see an additional 78-million tonnes of run-of-mine coal recovered from two new areas, Areas 5 and 6, comprising 21 long wall panels, and would extend the mine life until the end of 2048.
Coal production from Area 5 was initially anticipated to start in 2024, with Area 6 production to follow some 19 years later.
In its finding, the Commission stated that the proposed longwall mine design introduced uncertainty regarding the extent of environmental impacts and South32's ability to manage those, saying that the project was likely to lead to potentially significant surface water losses into the groundwater system.
The findings also questioned the adequacy of South32's proposed offset and compensatory provisions for impacts on water quantity and quality in the catchment, as well as stating that the predicted Scope 1, 2 and 3 greenhouse-gas emissions from the project would be "significant".
South32 on Wednesday said that it has scaled back activities on the Dendrobium Next Domain project while the company was considering options following the IPC decision. These options include starting proceedings in the Land and Environment Court of New South Wales for a judicial review of the decision, and the potential submission of an alternate mine plan to the New South Wales Minister for Planning and Public Spaces for determination of the project as State Significant Infrastructure.