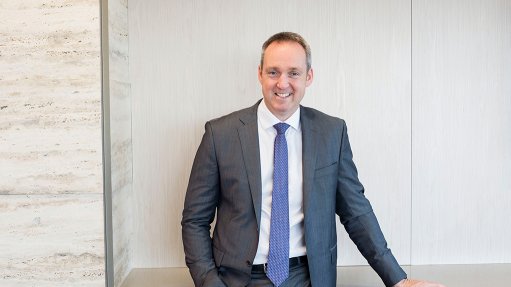 South32 Graham Kerr
PERTH (miningweekly.com) – Diversified miner South32 has completed the acquisition of an additional 18.2% interest in the Mineração Rio do Norto (MRN) bauxite mine, in Brazil, from Alcoa, taking its stake in the project to 33%.
"We are pleased to complete the acquisition of an additional interest in MRN, securing increased access to bauxite for our integrated aluminium supply chain," said South32 CEO Graham Kerr.
He noted that the acquisition of an increased interest in MRN was also an important step as the company worked with outs joint venture partners to complete a prefeasibility study for the MRN life extension project, which could potentially extend the life of the mine by more than 20 years.
The prefeasibility study is targeted for completion in the first half of next year.
"As a result of our investment in Brazil, including participation in the restart of the Alumar smelter using 100% renewable power, our planned increased shareholding in Mozal aluminium, which benefits from access to hydroelectric power, we expect to double our production of green aluminium by 2023," said Kerr.
South32 in January announced plans to participate in the restart of the Aluminar smelter, also in Brazil, along with joint venture partner Alcoa, with first production targeted for the June quarter of this year. The smelter is expected to reach full capacity from the its three potlines of 447 000 t/y in the March 2023 quarter.
South32's 40% stake in Brazil Aluminium will be powered fully by renewable power, placing the smelter in the second quartile of the global aluminium site cost curve.