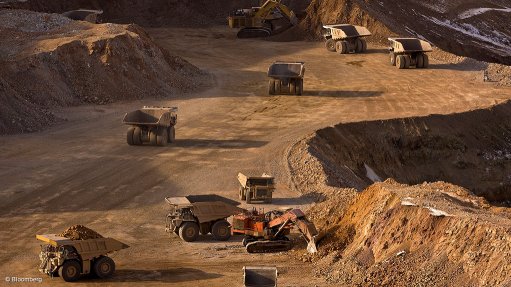 Photo by: Bloomberg
PERTH (miningweekly.com) – The Association of Mining and Exploration Companies (Amec) has welcomed the South Australian government's decision to review its mining laws.
Mineral Resources and Energy Minister Tom Koutsantonis has called on South Australians to provide input into a comprehensive review of the laws guiding the development of the state's mineral resource industry, saying that the Leading Practice Review of Mining Acts will enable South Australians, including industry, traditional and other landowners, regional communities and stakeholders, to play a key role in shaping improvements to the state's framework of mining laws.
"South Australia already has an international reputation for providing a transparent, thorough and rigorous assessment process for the mining industry. Our expert regulators ensure community and environment safety while at the same time providing certainty to investors and landowners," the Minister said on Wednesday.
"But policy renewal is always important, and by doing this now South Australia will be in the box seat to realise the enormous benefits that will inevitably flow from the next upswing in the commodities cycle.
"Listening to the community through comprehensive consultation is a basic requirement in ensuring any changes to our mining laws reflect what is important to all stakeholders."
Amec CEO Simon Bennison said the review would provide the South Australian government with a great opportunity to closely analyse the Mining Act, the Mines and Works Inspection Act and the Opal Mining Act to ensure that the state has leading practice legislation, while also remaining domestically and internationally competitive for much needed equity capital investment.
"The review should ensure that South Australia remains and enhances its reputation as a safe place in which to invest.
"The proactive approach being taken by the government in commencing this review will be complementary to the Copper strategy, the Royal Commission into the Nuclear Fuel Cycle, the review of the Woomera Prohibited Area access regime, the Magnetite Strategy, the PACE co-funded drilling programme, and the South Australian Economic Investment Fund."

Bennison noted that these initiatives all indicated that South Australia was open for business, and that the government had a desire to move up the rankings in the investment attractiveness index of the Fraser Institute Survey of Mining Companies.
In 2015, South Australia was ranked tenth in the world out of 109 jurisdictions.