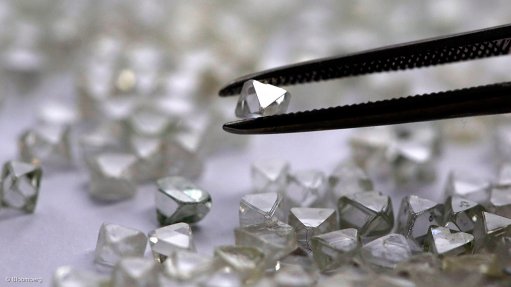 Christo Wiese, South Africa's richest man, has formed a consortium of investors who plan to take control of Trans Hex Group, a diamond miner based in Cape Town.
Cream Magenta 140 Proprietary Ltd. and Metcap 14 Proprietary, both backed by the Wiese family, bought a 47% stake in the company and will form a consortium with RECM & Calibre, which owns 25%, Piet Viljoen, a director of RECM & Calibre, said by phone Monday.
The consortium controlling 72% of Trans Hex will make an offer to buy the remainder of the company from minority shareholders later Monday, Viljoen said. The company's shares were halted from trading on August 5, pending the offer.
"Together we can hopefully add value to Trans Hex over time," Viljoen said. "It might take some capital but Trans Hex now has strong shareholders with capital."
Wiese is the chairman of the nation's biggest retailer, Shoprite Holdings, and has a net worth of about $7.4-billion, making him the world's 168th richest person, according to the Bloomberg Billionaires Index. His personal assistant said he wasn't available to comment.
A native of South Africa's arid Northern Cape province, Wiese began working at discounter Pep Stores and, after an interlude in diamond mining, returned as chairman in 1980. He agreed to sell the business for $5.7-billion in 2014. He has made investments in the UK such as clothing retailer New Look and gym chain Virgin Active.