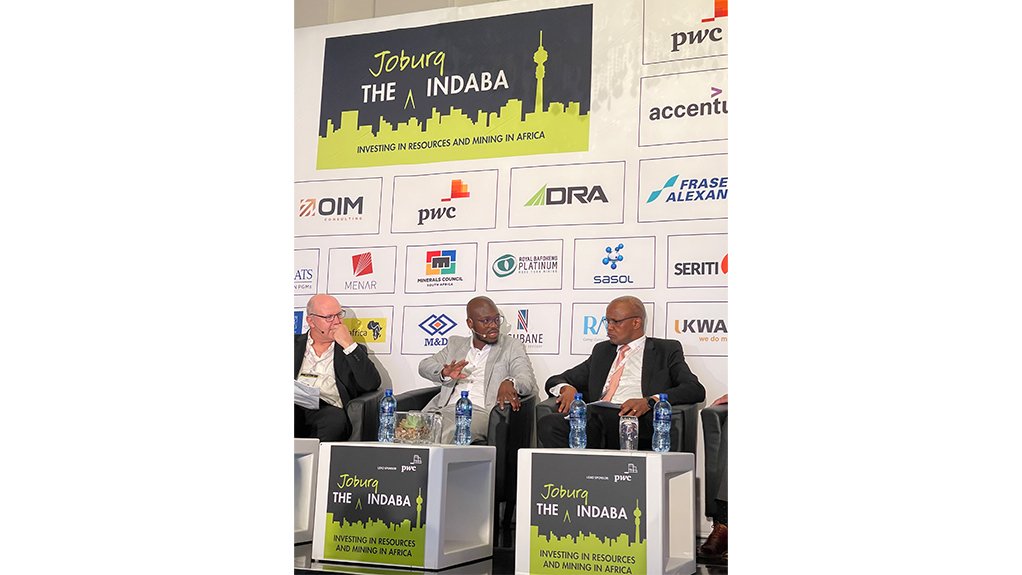 Menar expands and diversifies mineral assets in a show of confidence for the future of mining in South Africa
South Africa's mining industry is still worthy of additional investments, chairman of mining investment firm Menar Dr Mpumelelo Mkhabela has said.
Speaking at The Joburg Indaba in Johannesburg on 5 October 2022, Mkhabela noted that the Menar Group had grown from a single coal mine 15 years ago, to having several operational mines and was in the process of developing new operations currently.
"While coal remains a central part of our mining asset portfolio, we are not looking to purchase new coal assets at this stage. We are currently in the process of developing and seeking regulatory approvals for a couple of mega-coal projects, which would be able to supply Eskom (if called upon to do so) and expand our supply to the export market," he stated. Menar's coal and anthracite assets produce about 7.5 million tons a year of run-of-mine (ROM) which is only set to increase when the new mines are established.
Menar's R7 billion investment in thermal coal, anthracite coal and manganese from now to 2025 will create over 2500 jobs. Thermal coal and anthracite investment includes expanding production capacity of existing mines as well as developing new ones from scratch.
Additionally, Menar subsidiary Sitatunga Resources successfully commissioned the East Manganese mine, in Hotazel, Northern Cape, in July 2021. It marked a new chapter for Menar as it was our first foray into manganese. East Manganese produces approximately 30 000 tonnes per month of ROM manganese ore.
"East Manganese was the only mine in South Africa that was launched in the middle of the COVID-19 pandemic, as we started mining the box cut in September 2020. Furthermore, we
hope to make an announcement about potentially developing a new mega manganese mine early next year," Mkhabela said.
Moreover, he highlighted that Menar had gained further confidence in the future of the manganese sector owing to Transnet Freight Rail's recent infrastructural improvements of the manganese railway line, which included the construction of two 13 kV substations. Transnet will also soon be increasing the number of trains that transport manganese to the port in Nelson Mandela Bay from 31 to 35. This will aid in increasing the capacity of the line to transport 12 million tons per annum of manganese ore from Hotazel in the Northern Cape to the Port of Ngqura in the Eastern Cape.
"The improvement in efficiencies and commitment to increasing capacity on the railway line bodes well for the future of the South African manganese sector," Mkhabela concluded.